Finding Positivity In Crisis: Aspire Lounges & it's COVID-19 Response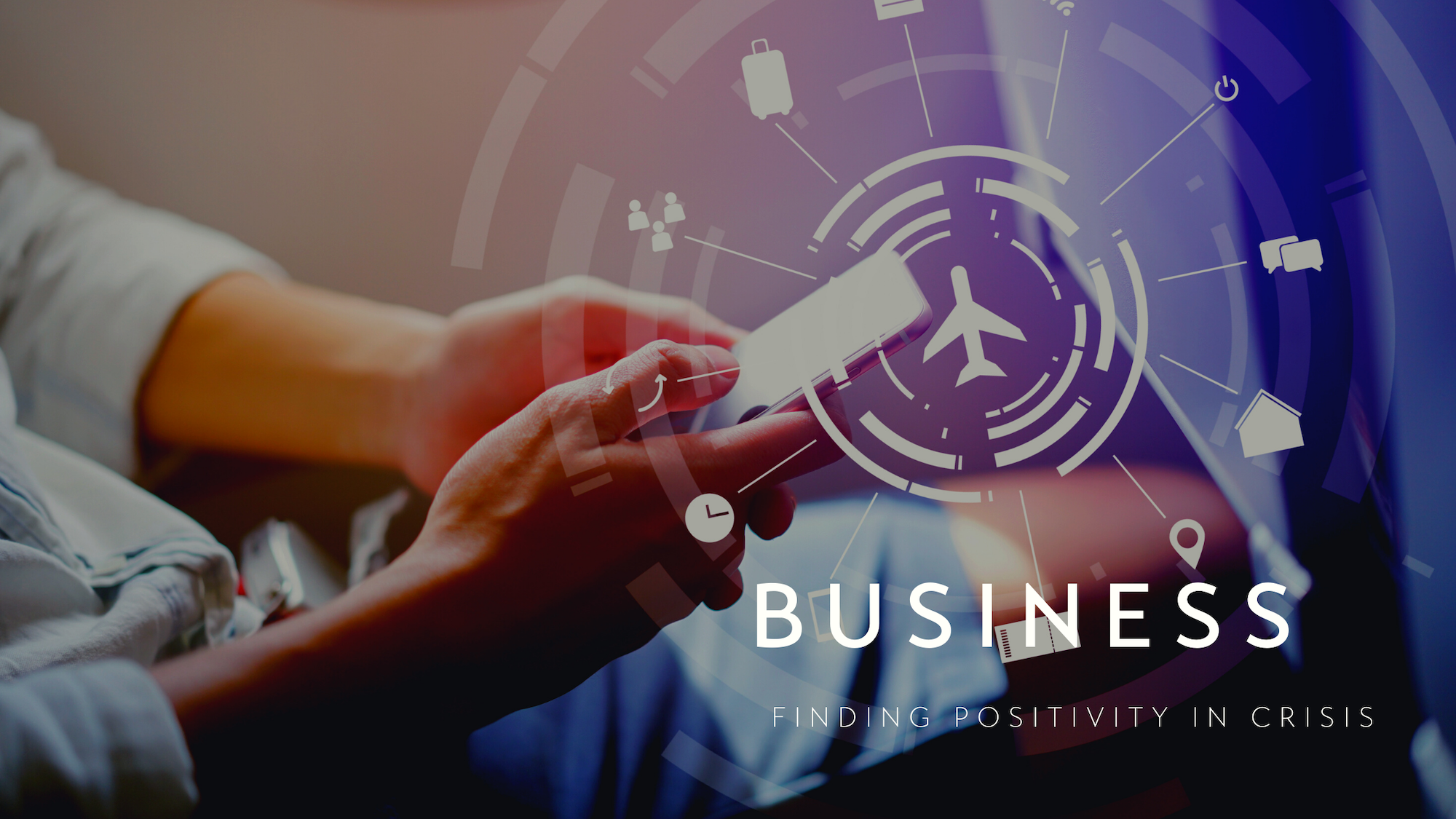 COVID-19 & The Challenges it Creates For Businesses
I'm sure we can all agree that 2020 has been a challenging year for many. With both the travel and hospitality industries amongst the hardest hit by the effects of the COVID-19 pandemic, it's fair to say our Aspire airport lounges have been no exception.
On 20th March 2020, all our Aspire & Club Aspire lounges across the UK closed their doors for the first time in our history when the government announced that all bars, restaurants and hospitality venues will shut for the foreseeable future to halt the spread of the virus. For Aspire it was not only our UK lounges affected by the measures, as our overseas lounges also had to close following locally imposed restrictions. Our lounges remained closed for most of what would traditionally be our busy summer period.
In early July, with restrictions easing, we were delighted to be given the green light to reopen our airport lounges and begin welcoming our amazing guests once again. Our Club Aspire lounges in Heathrow terminal 5 and Gatwick North were first to open on 11th July 2020. However, with reduced flight schedules and many still apprehensive about travelling, other lounges did not reopen until August.
As was to be expected, we have since seen a significant reduction in guests as the number of outbound flights have been reduced by more than 80% compared to last year. Some of our lounges have still not been able to reopen at all. The impact all of this has had on our business cannot be underestimated but with the changes we have made we are in a good position going into 2021.
Adapting to a COVID-19 World
One of the first changes we made back in March was to introduce fee free amendments or full refunds for any affected direct bookings made through our website. This decision was key to give our guests the peace of mind that when booking with us, if your plans change or are cancelled, our friendly customer service team are here to help with your booking, and we were the first lounge operator to make such a promise to our guests.
With safety at the forefront of our minds, our teams have worked tirelessly on the plans for reopening our lounges and implementing the necessary processes and procedures to keep all of our guests and staff members safe. Some of the measures introduced include:
 

Reduced capacity in lounges to allow for social distancing

 

Self-service check in (where possible) and Perspex screens at reception and bar areas

 

Table service instead of our usual buffet style

offer

 

Increased cleaning schedule and sanitiser stations within lounges

 

PressReader has launched offering access to over 7,000 titles in 18 languages digitally to replace physical newspapers and magazines.
For more information on the COVID secure measures which we have brought into effect this year, click below.
Finding the Opportunities in Challenging Times
Whilst operating in a COVID-19 world has been tricky at times, it's important to recognise that there are also lots of positives we are seeing since we began our reopening. The recent changes we have made have been well received by guests who are letting us know how enjoyable their visits have been. Our guests have never been so forthcoming in sharing feedback on their experience. This is something we cherish, as this helps us gain insight into what our customers want and the standard of service we're delivering across our network.
We have had some truly fantastic feedback comments since our lounges reopened and there is a 16% increase in customer satisfaction compared to the same period last year.
The welcoming and friendly service provided by staff is another major area we are seeing lots of compliments. Our guests are really enjoying the table service provided by staff and 70% of people leaving touch and tell feedback at our lounges are highlighting staff service as the most enjoyable aspect of visiting our lounges. This is especially pleasing as we know how much effort our staff have put in to provide this level of service. But don't just take our word for it, take a look below at the visitor reviews left recently.
The safety measures we have introduced have also received overwhelming support and positive feedback across various channels. We will continue to regularly review our procedures where appropriate to ensure everybody within our lounges can feel confident and be reassured that a visit to an Aspire Lounges, will be a safe one.
Working Remotely & Collaboration
There is no denying COVID-19 has created a lot of fear and anxiety for everyone, especially those who work in the hospitality sector. We're all having to work in ways in which we have never had to before, facing new challenges and constantly adapting to change at a rapid pace. We don't need to tell you how hard that is, but we here at Aspire Lounges have also been able to find positives in this challenging time.
We as a business and as a head office particularly, have always worked with an element of remote working; we have had to with our lounges being located around the UK and the globe. We as a team have often fount it hard to collaborate and communicate with each other as effectively as we could, often due to the sheer pace things change and shift within our business and the geography that separates some of our team members.
Working through this COVID period has truly developed the way we as a head office team work and communicate with each other. 2020 and the effects of COVID-19 meant we all needed to work from home, using video calls and messages to stay in touch with each other. We had to make fundamental changes to our business model and operations quickly in order to meet new regulations which were being introduced.
Previously, we as a business have sometimes been slow (we'll be honest here) when it comes to making changes. COVID-19 put an end to this, not only have we learnt how to make monumental changes to our business, we've learnt how to do this quickly, do it more effectively and clearly communicate this to all staff throughout the business and importantly, we've learnt new ways of collaborating as a team. We now collaborate in ways that we simply weren't able to before COVID-19.
We're looking forward to 2021 and all it has to bring, as we as a team have come together and worked through so much in 2020! If we can do it, so can you.
Getting ready to re-re-open
We look forward to the second reopening of our lounges this year as this latest lockdown comes to an end. Please keep an eye on our website and social media platforms for the latest opening hours and updates as they happen. We look forward to welcoming you again soon.
Kind Regards,
The Aspire Lounge Team
Share this post Share Article on Facebook Share Article on Twitter Share Article on Linkedin Share Article via Email