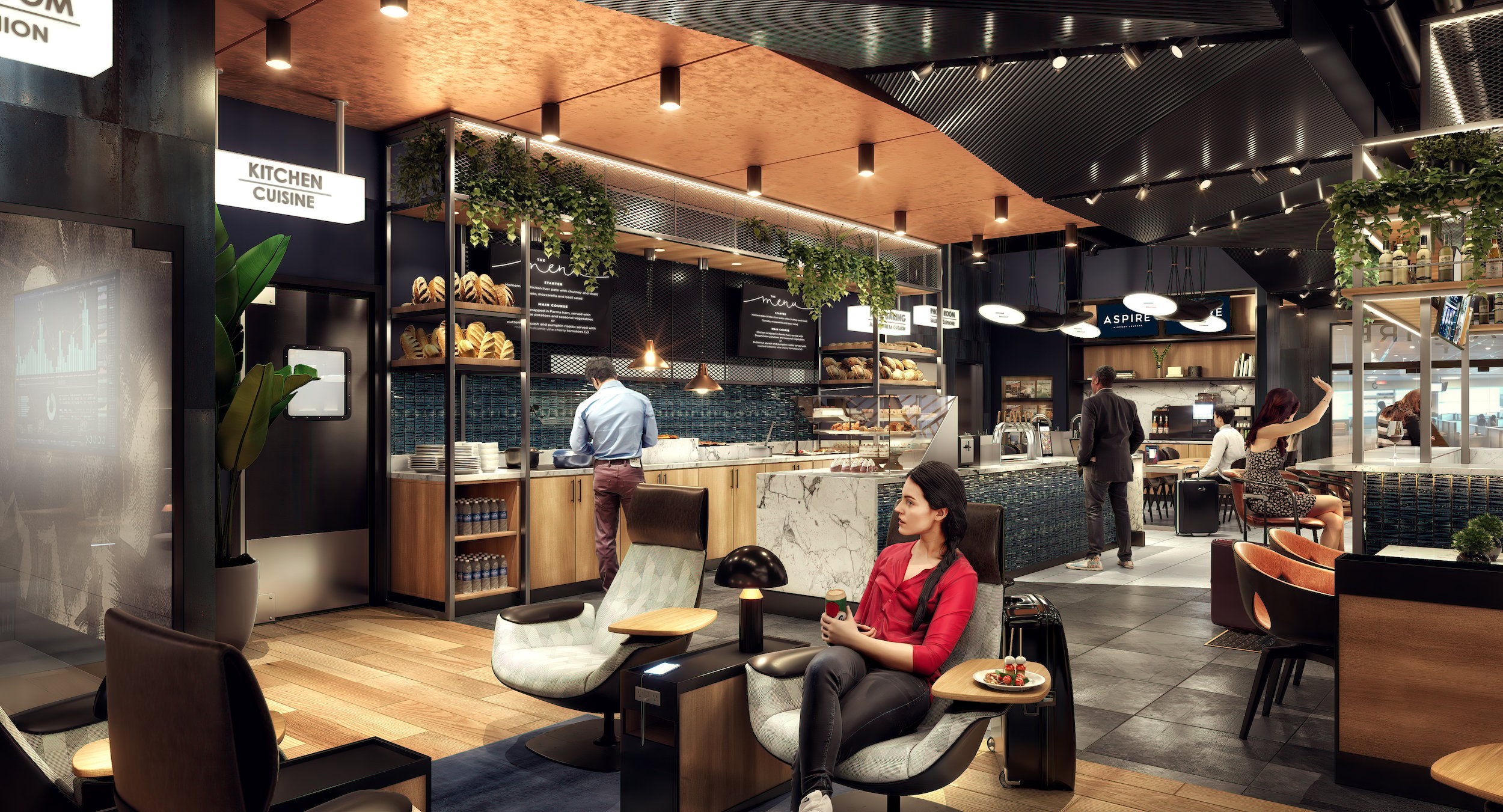 Brand new Aspire Lounge coming to Toronto City Airport in 2023
Swissport are set to open a brand new Aspire Lounge at Billy Bishop Toronto City Airport in Quarter 1 2023. The new lounge aims to extend the vibrancy of downtown Toronto to the airport through lighting, texture and decoration that is bold, sophisticated, and timeless.
This lounge joins 4 other Canadian lounges in the Aspire global portfolio.
The Aspire Lounge at Toronto City Airport will offer a high-end range of hot and cold culinary offerings, including a bar area with a wide selection of alcoholic drinks including local wines, beers, and spirits in addition to a self-serve beverage area.
Fresh croissants, pastries, and breads baked on the day will be available to guests, as well as a comprehensive takeaway menu for passengers short on time. For the business traveller, the lounge's walls, tables, and counters will be discretely fitted with multiple electrical outlets, USB ports, and NFC chargers for convenient charging on the go.
In addition, a meeting room, private work room, and office will be available for use. Completing the lounge will be art collections from local Ontario-based artists.
Getting access to the lounge  
The Aspire Lounge at Toronto City Airport will be open to all airport passengers regardless of airline or travel class.
You will soon be able to book your next visit to the Aspire Lounge at Toronto City Airport via www.ExecutiveLounges.com or it will be possible to pay for entry upon walk-up to the lounge on your day of travel. 
Lounge Amenities 
Visiting an Aspire Lounge is a relaxing, all inclusive treat for you to enjoy before you fly. At this lounge you can enjoy:
complimentary food and snacks served in buffet style so you can help yourself at your leisure
complimentary soft drinks, coffees, teas and waters 
complimentary wines, beers and spirits 
fast, free and unlimited Wi-Fi
elegant, comfortable seating
private meeting room 
charging facilities 
work stations
lockers
flight information