The Most Instagrammable Spots In San Diego
An article by Emilio Rodriguez.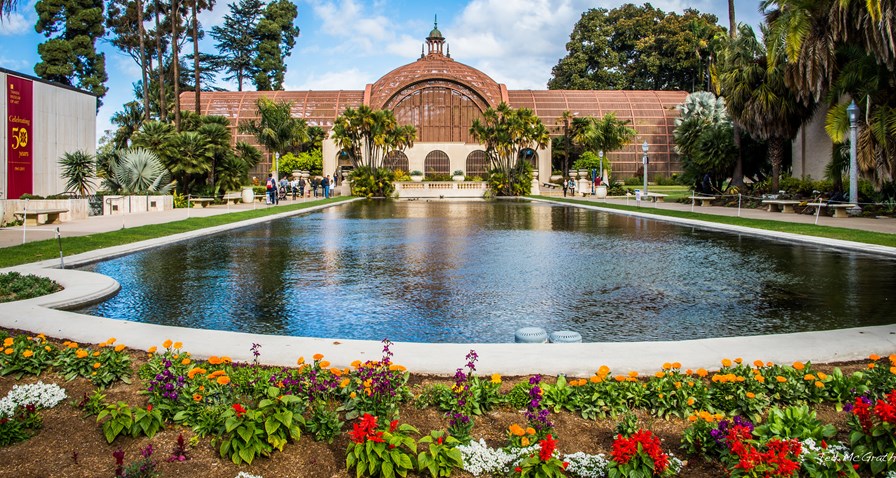 San Diego is a wonderland for anyone with a camera. The possibilities for Instagrammable pictures range from world-famous attractions to little-known gems.
As California's southernmost major city, most days are rain-free and daytime temperatures are warm. Almost anytime is a good time to snap the shutter.
Here are some of the most Instagrammable spots in what locals call "America's Finest City."
Famous Places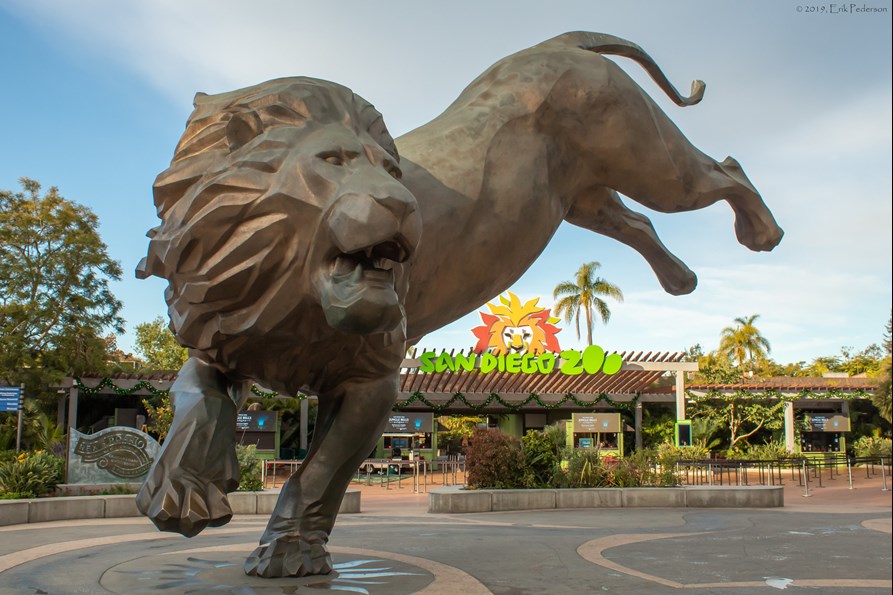 The zoos
The San Diego Zoo tops the list of visitor attractions because it's the most visited zoo in the country. It's home to 3,500 animals spread over 100 acres. Animals live in their natural habitats rather than cages. Lions, tigers, and bears? Oh, my, yes! But you'll also find species ranging from Tasmanian devils and turtles to rhinos and reindeer.
For an out-of-towner, the difference between the San Diego Zoo and the San Diego Zoo Safari might be confusing. The zoo is located near downtown San Diego and San Diego International Airport while the Safari is just north of the city. Both are operated by the same organisation and you can buy passes good for both. The Safari is much larger and features animals from the African and Asian savannahs.
Plan on spending about $100 per person to visit both locations.
Balboa Park
Besides being home to the San Diego Zoo, this 1,200-acre park is the setting for historic Spanish Revival Buildings, museums, and sprawling gardens. It's home to the San Diego Natural History Museum and the San Diego Museum of Art. The grounds are landscaped with more than 350 native plant species. The century-old Botanical Building houses more than 2,000 individual plants. The best part? It's all free.
The ocean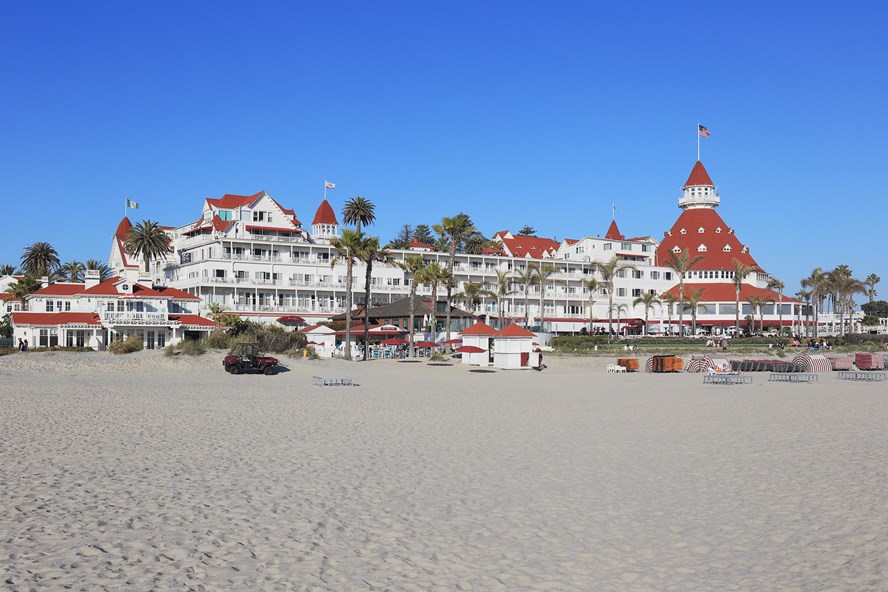 San Diego has 70 miles of oceanfront, which includes some of the most famous beaches in the country.
The Embarcadero - Although it's technically not a beach, this harbour offers spectacular views of the skyline and teems with shops and restaurants.
Surfing Breaks- San Diego's beach breaks make for some of the best surfing in the country. Capture the action at beaches like Swami's, Trestles, Oceanside and Del Mar.
La Jolla Cove- This cove is touted as the most-photographed piece of the California coast. It's surrounded by rocks and caves and offers a chance to catch glimpses of seals and sea lions – and lots of human beach lovers.
Coronado Beach- This is the perfect place to chill, soak in the rays, and snapshots of the magnificent San Diego-Coronado bridge, beachfront mansions, and the historic Hotel Del Coronado, once the largest resort hotel in the world.
Comic-Con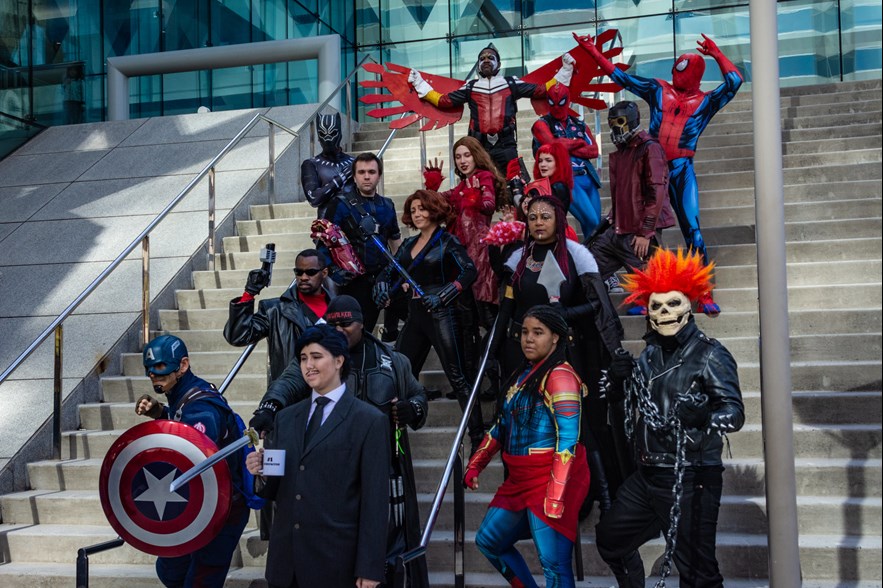 If you're in San Diego in July, Comic-Con International is the oldest and biggest convention of its kind. Started as a convention for comic book enthusiasts, it has expanded to include almost all forms of entertainment. Google any show business personality and you'll probably see a photo of them speaking at Comic-Con. It's held at the San Diego Convention Center and is open to the public. Plan on spending about $70 to get in the door.
Hidden Gems
In addition to big-name attractions, San Diego has a wealth of lesser-known but equally Instagrammable gems.
USS Midway & Maritime Museum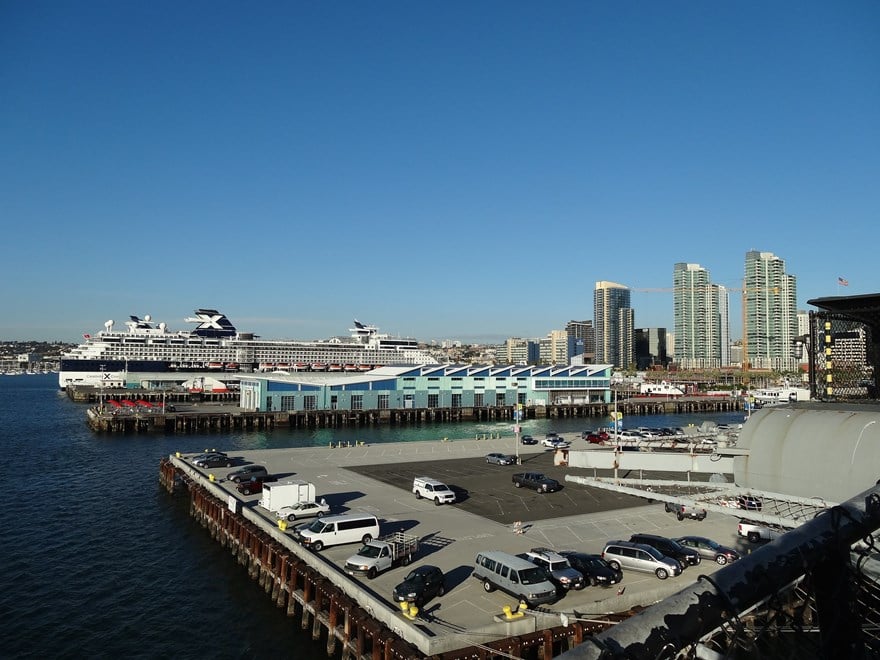 The Midway aircraft carrier, commissioned in 1945, is now a floating museum complete with planes and helicopters. The Maritime Museum, just a few steps away, houses historic ships and submarines.
Built in the old Coney Island style, the park is most famous for the Giant Dipper, a wooden roller coaster that earned a spot as a National Historic Landmark.
Air & Space Museum & Fleet Science Center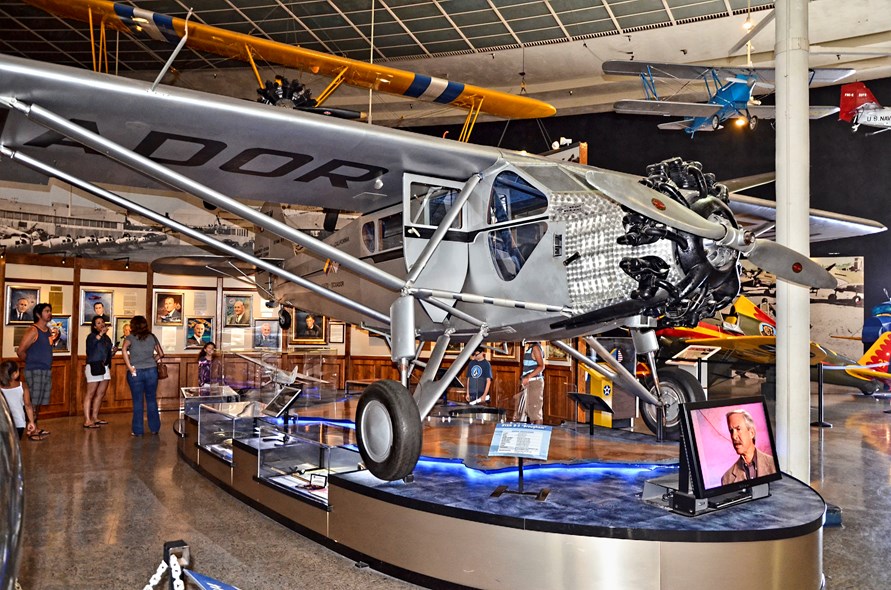 Both are located in Balboa Park and give visitors an opportunity to see vintage and modern aviation, aeronautical, and science exhibits.
This is the cultural center in downtown San Diego with nearly 100 designated historic buildings. It's also the place to go for good food and colorful nightlife.
Listing all the Instagrammable spots in San Diego would take a book, not a blog post.
Best advice: Take lots of batteries or fully charge your phone before you go exploring!
Emilio Rodriguez began photographing his native Southwest with his parents' Polaroid OneStep in the 1980s. He's gone digital and roams far and wide now, but still stops for every good garden and every good sunset.
Share this post Share Article on Facebook Share Article on Twitter Share Article on Linkedin Share Article via Email