Roadmap to The Runway

There Is Light at the End of the Tunnel for Travel
On Monday evening, Prime Minister Boris Johnson announced the long-awaited roadmap for the easing of lockdown restrictions in England. With this announcement, we now have some key dates of when we can expect gradual returns to normality. 
Throughout much of 2020, we unfortunately saw most of our lounges having to close their doors as travel restrictions were imposed and flights grounded. There was hope in the summer months when a number of travel corridors were announced and a few lucky travel enthusiasts were able to pack their suitcase and head to sunnier climes, but for many of us, the furthest we were travelling was to our gardens, the park or even a staycation if you were fortunate! Thank goodness for a good old British summer.
Hopes for some Winter sun were dashed when we once again entered lockdown in January 2021, with Spring getaways in limbo.
We were all holding out for some good news on 22nd February, and thankfully that's what we got.
Of course, the dates that were announced are subject to change, but hopefully we continue to see positive improvements to the data, and we can optimistically look forward to the day when we're walking down the (plane) aisle.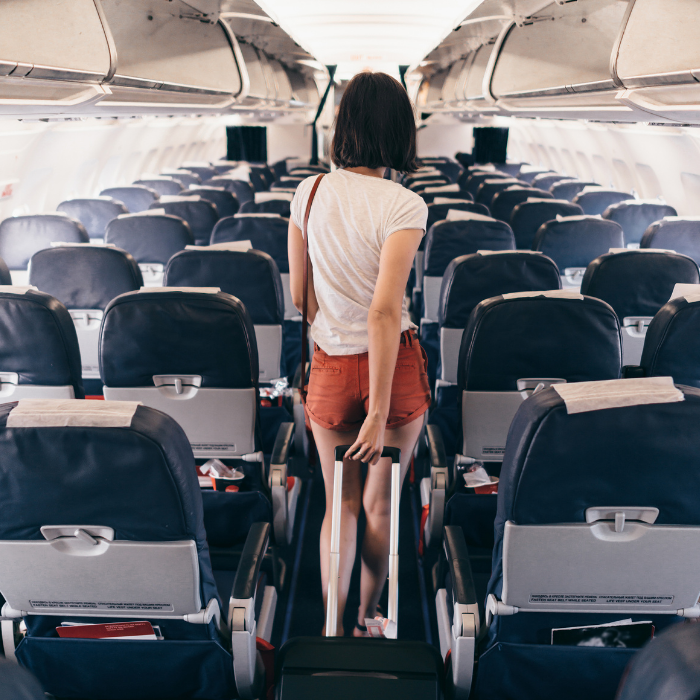 Here's a Quick Run-Through of Those All Important Dates
Step 1: 29th March
Travel outside of our local areas will be allowed. 
While it might be too early to start packing our swimsuits and SPF, we can venture a little further afield. Think picnics in the park with the rule of 6 or two households mixing, or a long-awaited tee off.
Step 2: 12th April*
Outdoor hospitality and attractions can open and self-catering holidays and minimal domestic travel allowed.
April 2020 was the fifth warmest April on record for the Met Office. Let's hope that this year we can see some of that glorious British sun, and less of those April showers. In mid April, we can expect to be making plans for the reopening of our UK & Ireland Aspire and Club Aspire Lounges. While international travel will still be on hiatus, we can expect to hear on this soon, as the Government's review into restarting foreign travel will conclude on 12th April 2021.
Step 3: 17th May*
Indoor hospitality and entertainment to reopen, and the big one - International travel allowed (subject to review).
Fingers crossed all goes to plan, we can look forward to jetting off in late Spring to early Summer. While it might seem a little far away now, it'll be here before we know it and our well-deserved breaks will be in the not-too-distant future.
Step 4: 21st June*
Removal of all legal limits on social contact
And finally... concluding our roadmap, will be the final stage of the lifting of restrictions. Life events such as weddings will be without limits, we will be able to hit the dance floor and head to concerts and festivals here on British soil. 
*earliest possible date
What to Do If You Have an Airport Lounge Booking Before Restrictions Are Set to Be Lifted
With the roadmap dates being subject to change, we don't have definitive opening dates for our UK & Irish lounges just yet. 
If your booking falls when we are still closed, you'll be contacted directly by your booking provider with what steps to take. 
If you made your lounge booking direct on this website, you can cancel and amend your lounge booking free of charge. Simply get in touch with our friendly and helpful Customer Service team or log into your Executive Lounges Customer Account and update your booking. 
We'll Announce Lounge Openings as Soon as We Can
The quickest way to keep informed would be to check our social media channels:
You can also sign up to receive our newsletter at the bottom of this page.
We're Taking Bookings Up to 2022
You can still book your lounge up to the end of 2022. In March 2020 we introduced free cancellations and amendments on all of our direct bookings. Should your plans change, or you choose not to travel, we will change or cancel your booking without any fees, no quibble.
There Are So Many Benefits of Booking Direct
Exclusive senior discounts
Guaranteed delay cover
Price match against resellers
A guaranteed space in the lounge
Great customer service
Make sure to take some time to read through the COVID-19 measures we introduced in our lounges to keep you safe.
Stay up to date with all the latest news concerning the Government's lockdown roadmap by visiting gov.uk's COVID-19 Response - Spring 2021 summary.
We'll see you soon. Stay safe and well,
The Aspire Lounges Team
Share this post Share Article on Facebook Share Article on Twitter Share Article on Linkedin Share Article via Email