Aspire Lounge in Perth Airport Coming in 2020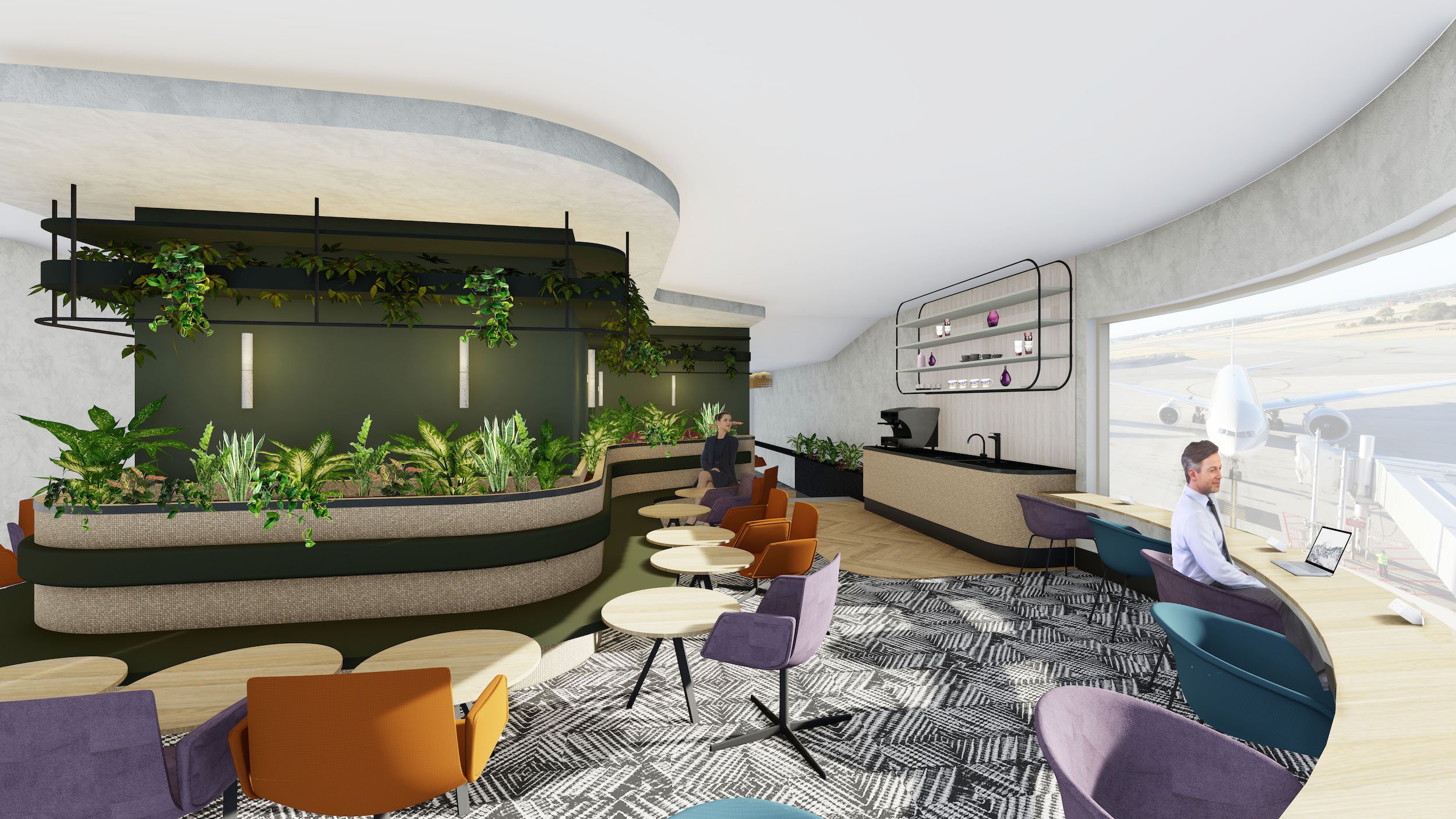 Swissport set expand its executive lounges portfolio with its first Aspire Lounge in the Asia Pacific region at Perth Airport in 2020!
We're excited to announce that the brand new Aspire Lounge at Perth Airport, Australia is due to be complete by mid 2020. The new Aspire Lounge at Perth Airport will offer panoramic views of the airfield and Perth city skyline. The lounge is aimed at being a showstopper for visitors to the new premium departures lounge and will be developed in partnership with Perth Airport.
About the lounge
The new lounge will be located on level 3 of T1 International, connected to the international departures area and close to boarding gates.
The lounge will transform the airport's former control centre and a part of the observation deck into a dedicated space for passengers to unwind before embarking on their journey. 
The Aspire Lounge at Perth Airport will be designed in Aspire styling but will contain small locally inspired touches. 
Opening in 2020
We're excited to get the build project for the new Aspire Lounge at Perth Airport underway and ready to be opened in mid 2020. The lounge is aimed at giving all travellers the best possible start to their journey, offer more amenities in the airport and help you start your trip from Perth in style! 
Guests will enjoy unique and exciting food and drink options, with small, local suppliers bringing a taste of Western Australia to the lounge.
The new Aspire Lounge at Perth Airport will be the first of its kind as passengers flying from this airport have never previously has this option before. 
Perth Airport CEO Kevin Brown said the new lounge is part of a wave of investment to take the airport into the future, providing the amenity and efficiency to deliver passengers a seamless, quality travel experience.
Aspire 
Aspire is the largest airport lounge brand in Europe, serving 5.1 million guests each year at 40 lounges at airports throughout the world in places like Heathrow, Chicago, Amsterdam, Johannesburg, Nairobi, and Zurich.
In Australia and New Zealand, Swissport operates at 32 airports, partnering with all major domestic airlines and many international carriers in the region. Swissport has extensive experience operating lounges in Australia on behalf of airlines such as Virgin Australia and Qantas, including Perth Airport T1 lounge for Virgin Australia.
Booking an Aspire lounge
To explore all of the other Aspire Lounges and book your next lounge visit, go to www.executivelounges.com