Are you looking for a unique way to treat your mum this Mother's day? If you would like to show appreciation for that special lady, why not invest in something a little different – and get away from it all – with a trip to her favourite destination? Whether it's a booking for the two of you, family or close friends sharing a travel experience is unforgettable. How about tickets to a paradise of all things chocolate – honestly! So, pack your bags and get ready as we share our selection of Mother's day breaks:
DESTINATION CHOCOLATE (ZURICH)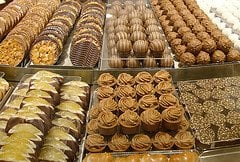 If you're forever hunting out the best cocoa creations, then Zurich is the place for you. In a country filled with picture perfect houses nestled in idyllic lakes and snow covered mountains, Zurich is often described as a typically business destination. However, it's one of the most prestigious chocolate centres in the world. We're convinced your mum will love it (what woman doesn't love chocolate?) This is much more than a jumping off point and we recommend taking the weekend to admire the sites. Make no mistake: if you're lucky enough to find yourself here, chocolate should be a priority.
LADIES WHO LUNCH (LONDON)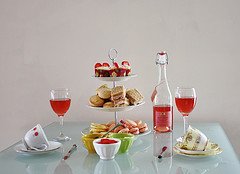 Most mothers appreciate a good cuppa. So, take her to one of the classiest hotels in London and treat her to an afternoon tea. Complete with a selection of cakes, scones, sandwiches and (of course) tea. As the rise of baking sweeps the nation, we see a dramatic rise in afternoon tea bookings. Originating in England and taking place typically between 2pm-5pm, this light snack is a fabulous Mother's day surprise. But remember these are very popular, so book in advance to avoid disappointment.
"WHAT SHOPPING ADDICTION?" (ROME)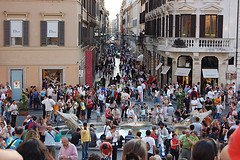 This may be a dream for many a shopaholic, but for a mother with little time to spare it's probably not even crossed her mind. Well, this is your chance to make dreams come true. You'll be shocked by the city's selection of haute culture and bargain buys. It's not all designer brands here – but if you fancy a bit of window shopping then Via Condotti is Rome's biggest drag for "aspirational" high fashion beckoning from the boutiques on Via Borgognona, Via Frattina, Via Sistina, and Via Bocca de Leone.
SPA DAY? (BUDAPEST)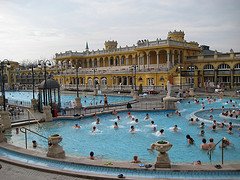 Budapest has many nicknames: Paris of the East, Pearl of the Danube or the City of Spas? I thought that might get your attention. There are many natural, warm spring waters beneath the city - so its residents have enjoyed many a thermal bath. The Turkish baths are much used and have been a tourist attraction for many years. But, over 1000 years before the Turks, the Celts enjoyed the warming baths, healing waters and drinks. How can these baths be both relaxing and exciting? With several pools, facilities and activities you're bound to find a bath suited to you. The baths are mostly visited by those who want to relax with a calming water massage, play chess with friends, revitalize in the steam rooms and saunas or do a few laps in one of many pools (take your pick).
HE'S BEHIND YOU… (PARIS)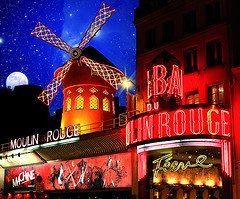 The French LOVE going to the theatre. Why not join them this Mother's day, as you visit the most historic and independent cinemas across the French capital? Paris has been featured as one of the most recognised locations of the sliver-screen. The first ever public film was shown in the City of light 1895 and instantly sparkled a strong national love of cinema. Today there are many different options available; for example, the Moulin Rouge Show is the number one show in Paris (if not the world). No wonder it sells out so quickly! Don't miss your chance to see world renowned showgirls and French dancers strut their stuff on this historic stage.
Whatever the destination this Mother's day, Executive Lounges will be on hand to make sure you enjoy your travel. With complimentary design touches and comfortable surroundings, our lounges ensure you have a great start to your journey.
Image:
Chocolates Via: jay8085
Ladies Lunch Via: Melizza
Rome Shopping Via: Cha già José
Spa Day Via: Karalan
Paris Via: Roderick Eime