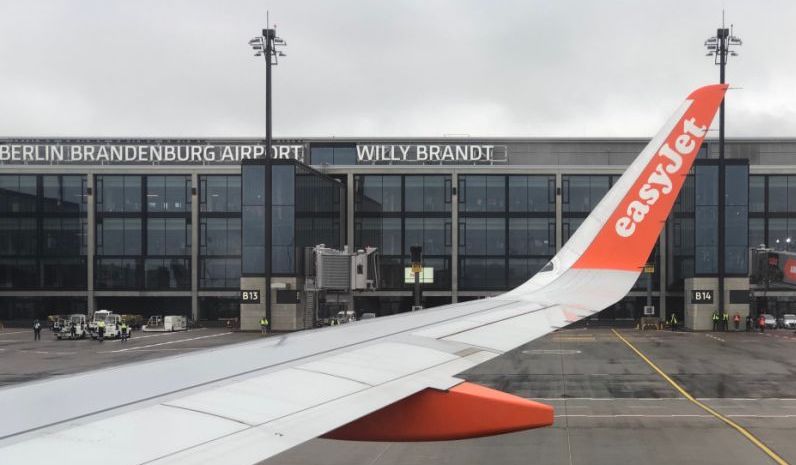 Aspire Update
Helsinki Airport Aspire Lounge
(Open daily 06:00-18:00 Sunday-Friday).  
With Helsinki seen as an important European gateway to and from the Far East the Helsinki Airport Aspire Lounge has been extensively developed since 2012. 
Situated in the Schengen Area of Terminal 2, opposite gates 27-28 on the 3rd floor, overlooking the runway, you will know where you are, having a very distinct Scandinavian look about it.  It also offers shower facilities (€10 charge).
Also open at this time (daily)
Geneva Swissport Lounge: 08:00-19:00.
Amsterdam (both lounges): 06:00-18:00.
Larnaca Aphrodite: 08:00-22:00.
Qatar into The Gulf
A spat between the Gulf Cooperation Council members (UAE, Bahrain, Egypt and Saudi Arabia) and the State of Qatar has been resolved and once again travellers can fly to Doha (Qatar) on Qatar Airways and connect to its neighbours in the region.  Due to the pandemic the award-winning airline is restricting its UK operations to only Edinburgh, Heathrow and Manchester airports.  www.qatarairways.com
Getting to Heathrow
The debate goes on.  Which is the quickest way to get to and from Heathrow (in non-pandemic times)?
Three factors play an important part. 
Are you with or without luggage?  What time of day are you travelling?  Do you want exclusive or public transport?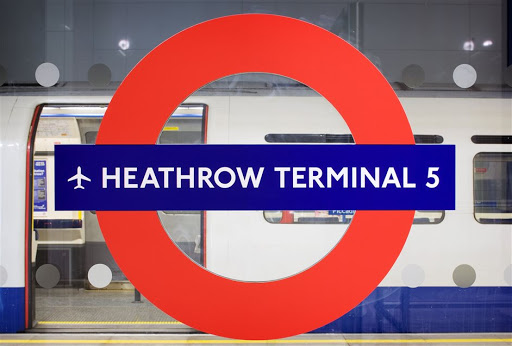 Read full article
The debate goes on.  Which is the quickest way to get to and from Heathrow (in non-pandemic times)?
Three factors play an important part. 
Are you with or without luggage?  What time of day are you travelling?  Do you want exclusive or public transport?  
The first two are easy to answer.  If you have gear there is probably little choice but do negotiate a fare, and traffic during the so-called 'rush hours' can be horrendous.
When it comes to public transport there are three choices.
The Heathrow Express is a fine service every quarter of an hour from Paddington, the journey to the central area (T2 & T3) taking 15 minutes and T5 three minutes later.  But you have to get to Paddington and whilst pre-booked seats presently start at £5, buying on the platform costs £22.  There is continuous wi-fi connections until you are into the terminal (which is also wi-fi friendly). 
All the Underground (Tube) services connect to the Piccadilly Line but, say, from Bank there are 15 stops, it takes 65  minutes (1 hour 30 minutes from Cockfosters) and with the best will in the world it is not the most comfortable of rides.  The Heathrow signposting could be improved.  Prices start from £3.10 which is the same as the not well publicised Transport for London (TfL) Rail also from Paddington, poorly signposted and reached at the far end (west) of the main platforms.  In time it will be replaced by the Elizabeth Line, the trains are very comfortable and taking 30 minutes including five stops at west London stations.  
Saga vaccinates
Holiday and cruise ship operator Saga has said that all clients must produce proof of Covid-19 vaccination before taking a trip. 
Saga, which specialises in holidays for the over-50s, said it wanted to protect customers' health and safety.
Read full article
Holiday and cruise ship operator Saga has said that all clients must produce proof of Covid-19 vaccination before taking a trip. 
Saga, which specialises in holidays for the over-50s, said it wanted to protect customers' health and safety.
As things stand Saga says it will delay restarting its travel packages until May to give customers enough time to get jabs.
Currently, Saga hopes to return to service with Spirit of Adventure's inaugural voyage continuing as planned on 4 May, with Spirit of Discovery to return on 2 June.  The two sister ships are currently both berthed at Tilbury. 
The Saga holidays programme will begin on 1 May with hotel stays, escorted tours and river cruises.
Norwegian
Sadly TNU has to report that Norwegian has pulled all its long-haul services from Gatwick and gives no dates for the return of the European flights. 
At the time of writing it is only operating limited regional services within Scandinavia. 
Gibraltar for Spain
If you are thinking of a holiday in Gibraltar next summer, or in the Spanish Province of Cadiz, there is good news.  As part of the Brexit agreement on border controls, the restrictions between Gibraltar and Spain for the most parted will be lifted, not only as a boom for the British Overseas Territory but also the adjoining town of La Línea.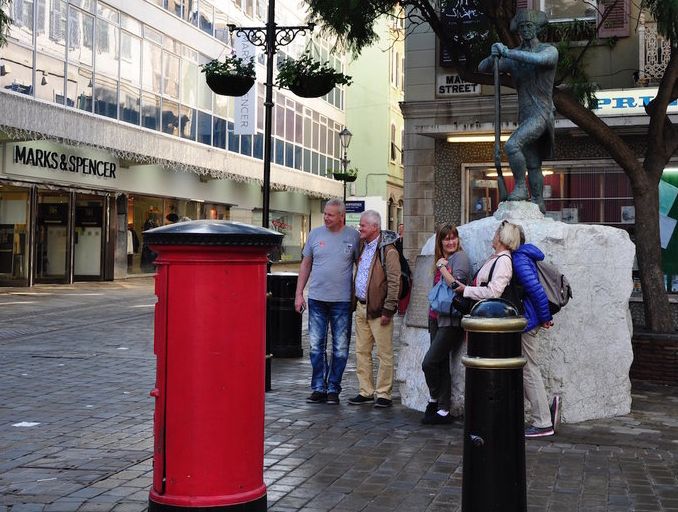 Read full article
At the present time 15,000 workers a day pass into what has been up to now a virtual island.  Gibraltar has been British since the Treaty of Utrecht 1714 with 98% voting for the status quo at the last referendum.
Once the controls are simplified in the next six months, Gibraltar will in effect become part of the Schengen Zone.  At the moment arrivals at the airport need to go through the local formalities but with the new arrangement the partially built direct exit to Spain can be completed.  At present each time an aircraft lands or takes off, the road crossing has to be closed.  A road and new tunnel are also incomplete and can now be finished.

The Rock guarded the way into the Mediterranean.
Driving in the EU
The Department of Transport (DfT) has issued a clarification update.
If you have a British driving licence you do not need an international driving permit (IDP) to visit and drive in the EU. 
The Aspire Road Test
The Fiat 500X is a fraud.
There have been several great cars in history whose heritage is outstanding and have been reincarnated as an entirely new product.  The Fiat 500 and Fiat 500X is but one example, and you have the mini v MINI, but Fiat wins as the original car is still with us, in much reinvigorated form.
The Fiat 500X is not going to win as a status symbol but if you are looking for a steady thoroughly practical family 4/5-seater it might just fit the bill. It is not a Fiat 500 but just as much fun.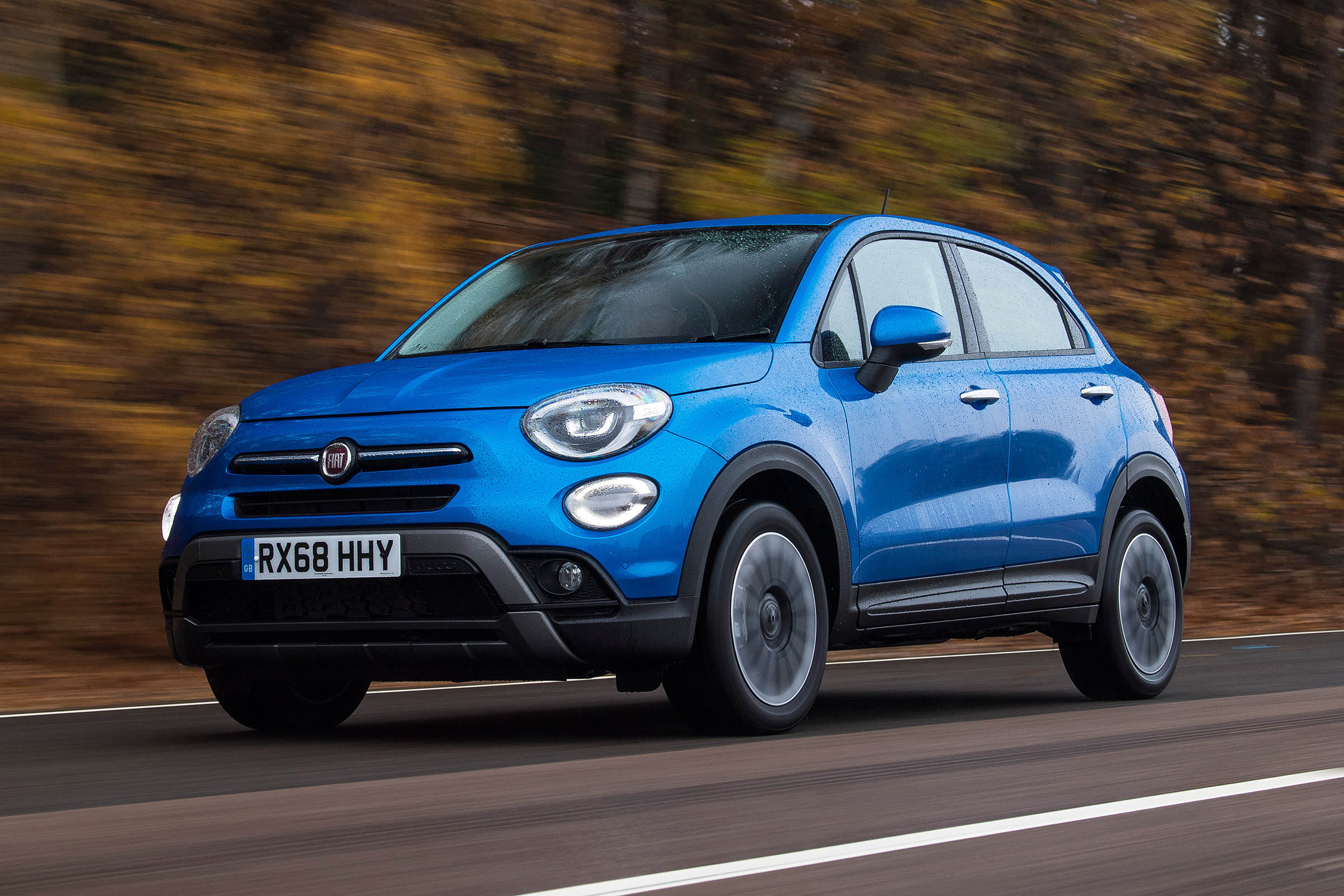 UK's new Global Health Insurance Card
A new Global Health Insurance Card (GHIC) will gradually replace existing European Health Insurance Cards (EHIC) the Government has announced.
Under Britain's new agreement with the EU, UK residents' rights to emergency and medically necessary healthcare will continue when travelling in the EU. This includes medically necessary treatment for a pre-existing or chronic condition.
Current EHIC's are valid as long as they are in date and people can continue to use these when travelling to the EU.
Read full article
The public only need to apply for their new GHIC when their current EHIC expires. Both cards will offer equivalent protection for emergency and medically necessary healthcare needs when in the EU on a temporary stay, which includes holiday, study and business travel.
The new GHIC card is free to obtain from the official GHIC website. People should apply at least two weeks before they plan to travel to ensure their card arrives on time.
If a UK resident is travelling without a card, they are still entitled to necessary healthcare and should contact the NHS Business Services Authority who can arrange for payment should they require treatment when abroad.
On a reciprocal basis EU member states EHICs will continue to be accepted by the NHS.
Alongside the deal with the EU, the UK is open to agreeing further international healthcare arrangements that can support UK residents when they travel.
The Government always advises that anyone travelling overseas, whether to the EU or elsewhere in the world, should take out comprehensive travel insurance.
www.gov.uk/government/news/uk-launches-global-health-insurance-card
Cornwall - Don't go!
Fancy Cornwall for a holiday.  Don't go in the first three weeks of June.  The world is coming!
The Carbis Bay (eco) Hotel, near St Ives has been chosen as the venue for the G7 Summit 11-13 June.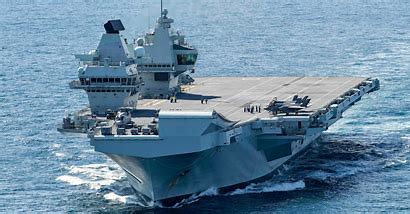 Read full article
The G7 – which is made up of the UK, Canada, France, Germany, Italy, Japan, the USA and the EU – is the only forum where the world's most influential and open societies and advanced economies are brought together for close-knit discussions. The Prime Minister has invited leaders from Australia, India and South Korea to also attend.  And their retinues.
Carbis Bay is not the most accessible of Cornwall's holiday resorts, nearly 40 miles by road from Newquay Airport (formerly RAF St Mawgan which, with its 2700m runway, has hosted in the past Brabazon and Concorde).  West of St Ives it is 260 miles from London via Truro and Hayle. There are train services to St Ives from London Paddington, with a change.
The nearest military aerodrome is RNAS Culdrose which has a 1800m runway and is 25 miles away along some 'difficult' roads.  
For most delegations senior access will clearly be by helicopter and the Royal Navy might well make its presence felt by mooring one or both of its new aircraft carriers on St Ives Bay.  They will be very visible.
Traffic info upgrade
Highways England is upgrading the National Traffic Information Service to provide round-the-clock real-time traffic information about England's busiest roads.
The system works on the roads as you drive and is also linked to the website which is live and gives details of every notification.  
For your latest visual update and information go to www.trafficengland.com 
(But not when driving!)
Heathrow Express upgrade
The lack of passengers due to the pandemic has been seized upon by the airport-owned Heathrow Express for a fleet upgrading.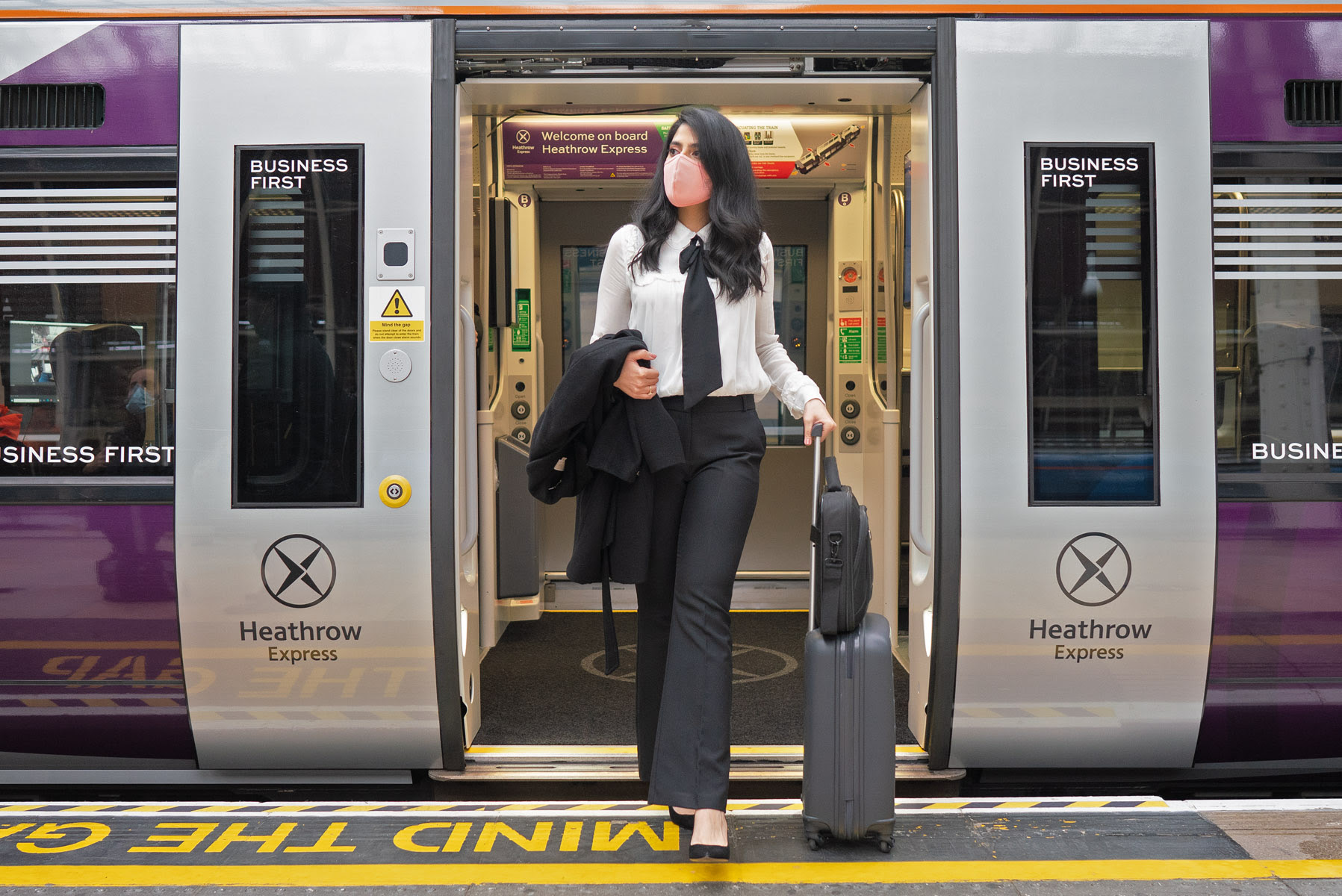 Read full article
This marks the first refresh since Heathrow Express launched over 20 years ago in 1998 with contemporary interiors, and exteriors in iconic Heathrow purple.

Passengers will have a more comfortable journey offering more space for wheelchair users, double the number of toilets and a continuous gangway through the whole train. In addition, Business First passengers will enjoy worktables and extra legroom.

The carriage units include USB plugs with every plug socket, making it easier for passengers to charge devices while they travel.  The on-board 4G-enabled wi-fi will work continuously throughout the journey including the Heathrow tunnels.  

Every carriage has more and improved TV screens showing live flight and rail connection updates, daily news highlights and shopping deals at Heathrow.

he refurbished trains feature the latest rail technology including the new European Train Control System (ETCS) signalling system, which continuously calculates a safe maximum speed for each train, with cab signalling for the driver and on-board systems that take control if the permissible speed is exceeded. This means Heathrow Express is at the forefront of the industry-wide roll out of state-of-the-art signalling technology.

Due to Covid-19 restrictions, Heathrow Express is currently running two trains an hour, alternating with the TfL Rail stopping service, which calls on five West London stations en-route.

www.heathrowexpress.com
Jeff Mills joins Travel News Update
One of Britain's foremost travel writers, Jeff Mills, former editor of Travel Weekly and a regular correspondent for the Mail on Sunday, has joined TNU as roving editor.  With the new Berlin Airport now open he reviews Germany's capital on page 1.