Travel Guide to Rio de Janeiro
This year, 207 Nations will compete in 306 events throughout the stunning Rio De Janeiro. Rio is one of the most metropolitan cities in the world, so it's no surprise that tourists are escaping to Rio all year round.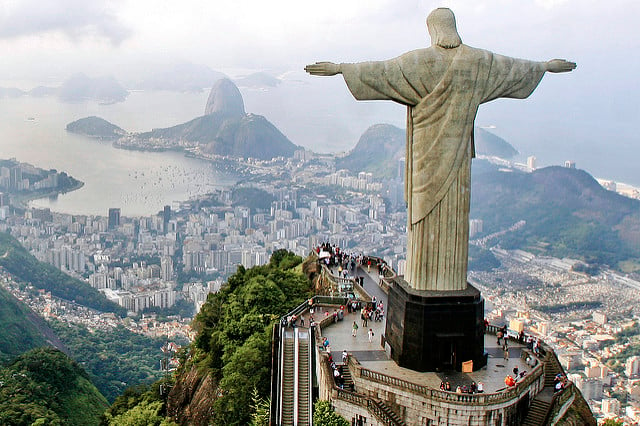 Image from Flickr

Here at Executive Lounges, we want you to get the most out of your trip. You start your holiday in style at one of our luxury lounges and we want the rest of your trip to be just as perfect. To do this we've prepared a Rio 2016 guide to make sure you get your Olympic dream this August, whether you see an event or not.
Maracanã Stadium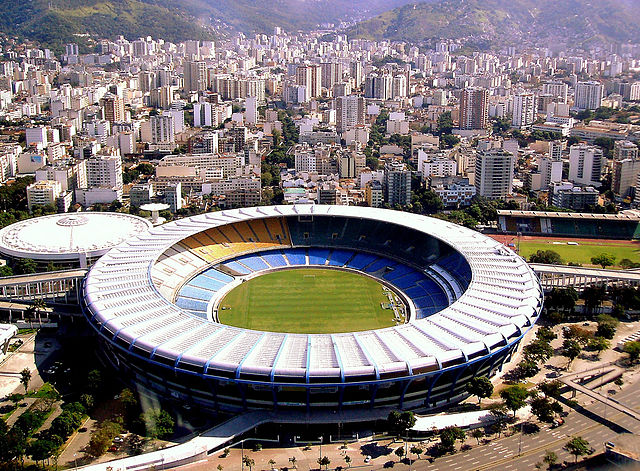 Image from Wikipedia

Since it hosted the 2014 World Cup Final, the Maracanã Stadium has undergone massive renovations in preparation for the opening and closing ceremonies. The opening ceremony of any Olympics is a performance like no other and it has to be seen to be believed. 

This year over 8,255 confirmed athletes and 6000 volunteer dancers will perform and parade as the flame relay ends its trip from the temple of Hera in Olympia, to Rio. Ceremony Director Leonardo Caetano has described the ceremony, saying it will forgo high-tech ideas like drones and instead will focus on creativity, rhythm and emotion.
Escadaria Selarón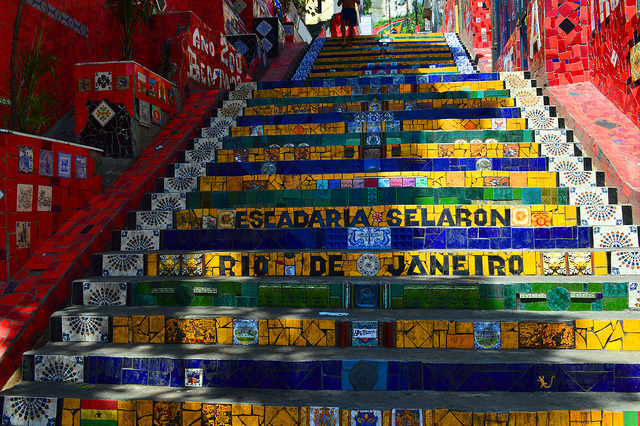 Image from Flickr

Every holiday maker is keen to visit Christ the Redeemer, the iconic statue of Jesus Christ that stands watch over the city. However, Rio has many other stunning sights – take the Selaron Steps for instance, running from Joaquim Silva street to Pinto Martins street, the steps straddle both the Lapa and Santa Teresa neighbourhoods in Rio de Janeiro and are covered in a bright and decandent mosaic design.

The steps were created by Chilean-born artist Jorge Selarón in 1990, as a tribute to the Brazilian people. A painter at the time, Selarón began renovating the steps to the chagrin of his neighbours. What started out as a side-project to painting soon became a passion. He sold paintings to fund his work and thanks to his dedication, he eventually covered the steps in tiles, ceramics and mirrors. The history and beauty of the steps make them a must see for any traveller – take a break from the sporting events but keep the Brazilian pride.
Tijuca Forest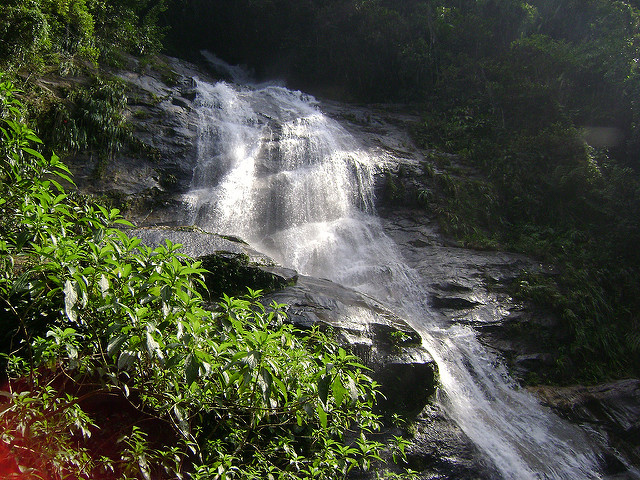 Image from Flickr

With the Olympics taking over Rio, no doubt the city will be more vibrant in 2016. If you do decide to get away from the crowds for a day, Rio De Janeiro's tropical, urban rainforest is the way to go. The Tijuca Forest is home to hundreds of species of plants and wildlife, many threatened by extinction.

The forest was declared a national park in 1961 and it contains around 30 waterfalls, including the Cascatinha Waterfall. You'll also find the Mayrink Chapel with murals painted by Cândido Portinari and the light pagoda-style gazebo at Vista Chinesa outlook are all found within the Tijuca Forest. 
Rodrigo de Freitas Lagoon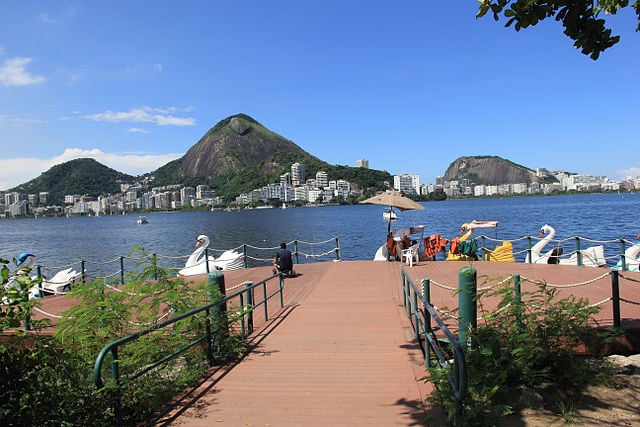 Image from Wikimedia

The Rodrigo de Freitas Lagoon is one of the city's main landmarks and the stage for events such as rowing and canoeing. With 2.4 million square meters of surface area, it is the ideal location for aquatic sports and is home to the most important water sport stadiums in Rio.

Nearby the lagoon, you can follow the glittering water along a paved biking path of more than 4.5 miles, and then enjoy a rich variety of regional and international food items from the nearby food kiosks. Whether you are attending an event or not, the Rodrigo de Freitas Lagoon is a must see Rio landmark.

With or without the Olympics, Rio de Janeiro is a city like no other with a vibrant culture. You will leave Brazil feeling like you won gold. Now really is the best time to get your Rio dream and don't worry, we'll make sure there's plenty of room for you in our luxury lounges.

To book your Executive Lounge in time for your Rio adventure, check out our Airport Lounges page here
Share this post Share Article on Facebook Share Article on Twitter Share Article on Linkedin Share Article via Email