Top 5 Ski Resorts in the World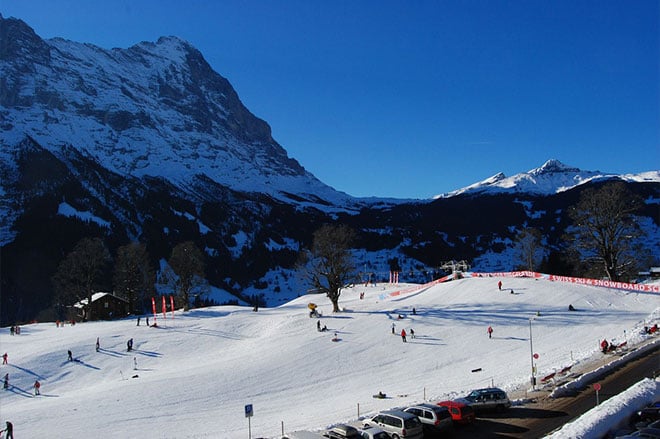 If the photos of all your friends having fun in the snow is giving you ski-envy this year, it's not too early to start planning your own skiing getaway.
You may be thinking about where should you go, which is why we've rounded up the top 5 ski resorts in the world – in Europe and further afield – to help you decide.
Zermatt, Switzerland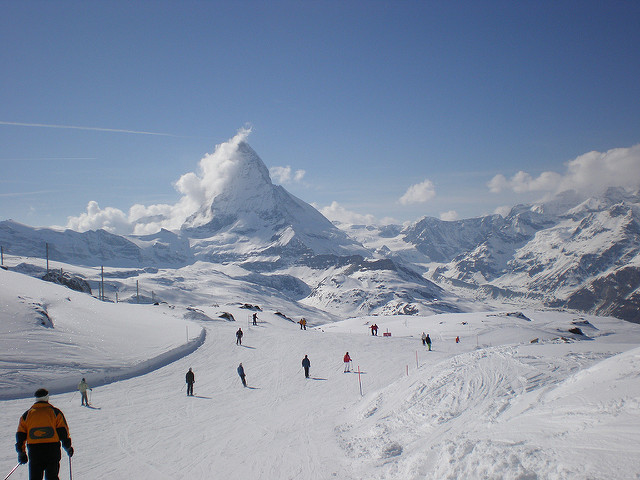 Image by Philip Larson

Widely regarded as the best ski resorts in Europe, Zermatt is everything you could want a Swiss skiing holiday to be. The village is picturesque and peaceful, thanks to its charming car-free streets and the majestic sight of the Matterhorn. The snow is abundant, and the three ski zones are world-class. And, with over 50 on-mountain restaurants and the Alps' highest cable car, there's plenty to keep you entertained when you're taking a break from the slopes.
Chamonix-Mont-Blanc, France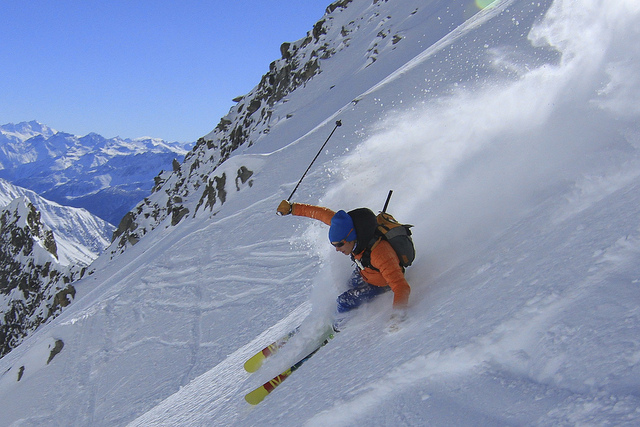 Image by blaise ulysse vincent verien

Universally acknowledged to be one of the best ski resorts in France, Chamonix offers Alpine charm, lively nightlife – and some of the most exciting runs in the world, all in the shadow of the Alps' highest mountain. After all, this is the resort where extreme skiing was born, and vertical drops of up to 9,209 ft are possible. A Chamonix ski pass offers access to 11 varied ski zones, not to mention one of the world's longest runs, which stretches an impressive 13.7 miles.
Cortina d'Ampezzo, Italy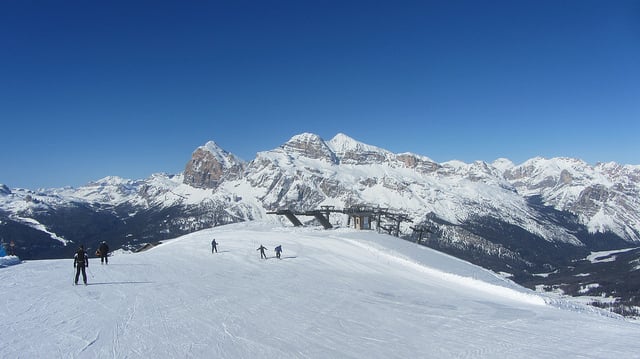 Image by ChiefRanger 

They say all roads lead to Rome – but, if you're wondering where to ski in Italy, it soon becomes apparent that all roads lead to Cortina. Less frequented by foreigners, yet immensely popular amongst wealthy Italians, in Cortina, style is almost as important as skiing. Expect to spend your mornings exploring over 115 km of Dolomite slopes, your afternoons shopping in chic boutiques, and your evenings moving between elegant restaurants and intimate wine bars.
Aspen, Colorado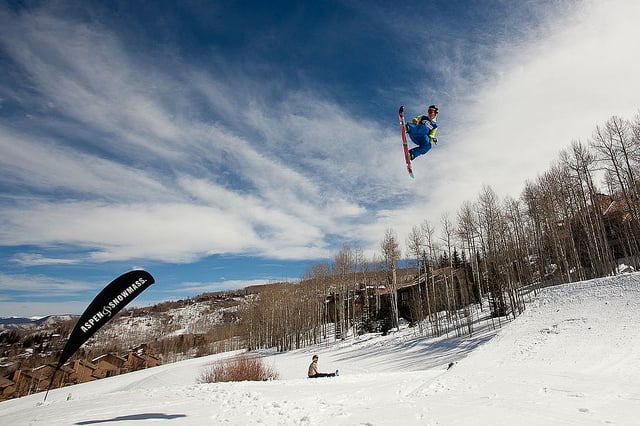 Image by Aspen Snowmass

It's easy to see why Aspen is widely regarded as one of the best ski resorts in the USA, combining as it does top-quality skiing with a pedigree that attracts the crème de la crème of American society, from movie stars to Olympic athletes. The resort is home to four separate skiing areas, which are suitable for all abilities, from complete beginner to world champion. Plus, there are plenty of hip galleries, cool coffee houses and celebrity-spotting opportunities to keep even the non-skier satisfied. 
Banff, Canada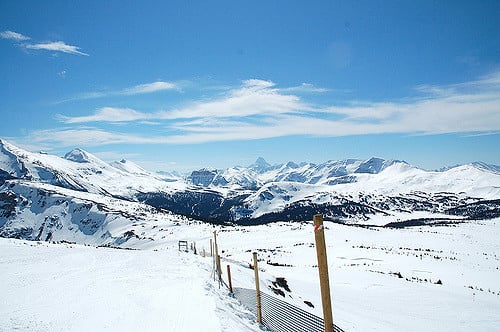 Image by Dave Jacquin

With its location at the heart of Banff National Park, Banff well deserves its title as one of the best ski resorts in Canada. Skiers here can enjoy access to three exciting ski areas, not to mention dizzying terrain, panoramic views, and the uncanny joy of enjoying cosmopolitan creature comforts while sitting on the edge of the wilderness (watch out for the wandering bull elk).


We hope our list of the top 5 ski resorts in the world has helped whet your appetite for your own skiing holiday. Whether or not you want to catch the tail end of this year's ski season, or grab a deal on one of next season's adventures, is up to you.

Have you got a ski trip on the horizon? Let us know about it via Facebook or Twitter - and don't forget to book an airport lounge before you go.
Share this post Share Article on Facebook Share Article on Twitter Share Article on Linkedin Share Article via Email