Gatwick South Club Aspire Lounge Wins Best New UK Airport Lounge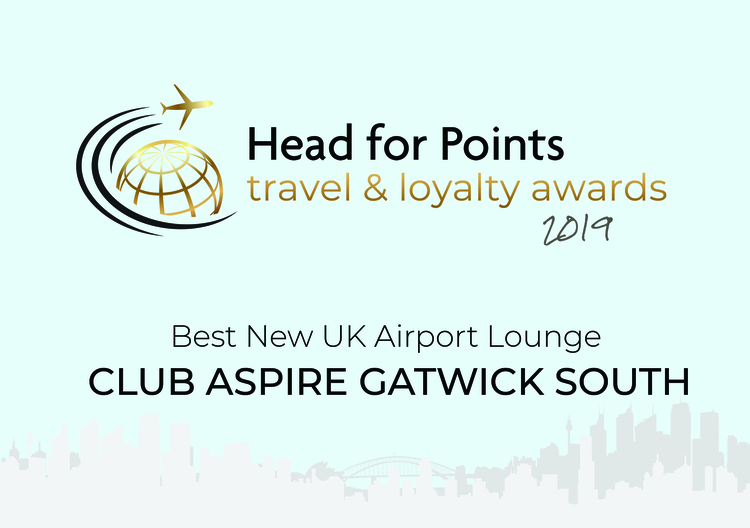 Head For Points Travel & Loyalty Awards Best New UK Airport Lounge Winner 2019
The London Gatwick South Club Aspire Airport Lounge has been named the Best UK Airport Lounge winner for 2019 in the Head For Points Travel & Loyalty Awards.
The brand new Club Aspire airport lounge at Gatwick South was voted for by travellers and frequent flyers in November 2019 via a survey.
Travel & Loyalty Awards 2019
Head for Points is the UK's largest business travel and frequent flyer website, with 350,000 monthly unique visitors and 1.5 million monthly page views. Over 4,500 travellers voted in the inaugural Head for Points Travel & Loyalty Awards during November 2019, which aim to reward the best in UK business class travel, frequent flyer and hotel loyalty schemes, airport lounges and travel rewards credit cards. The 12 category winners voted on by readers were supplemented by six 'Editor's Choice' awards for excellence. Winners are being announced on the Head for Points website between the 25th December and the 5th January, with winners and nominees invited to an exclusive dinner in January 2020. 
View the Head for Points full Best New UK Airport Lounge announcement.
"It is with great pride that we accept this award on behalf of Swissport and Swissport ALD.  The Gatwick South lounge is one of two new airport lounges in Aspire Lounges UK portfolio in 2019, with both already proving to be very popular amongst our guests. 2020 will see the Aspire brand develop further with at least 5 refurbishments of existing, guest favourite Aspire lounges and some exciting additions to the portfolio and offering." 
Sharon Jevans, Aspire Lounges Director for Western Europe at Swissport
"We are delighted to have been presented with this award, which is even more important to us as it is voted for by our guests who have recognised our work in delivering this new lounge experience in the Gatwick South Terminal. We look forward to 2020, which will be a busy year in this key airport lounge."
Shaun Weston, Vice President of Global Lounges at Swissport
"Swissport is delighted to have won a Head for Points award in the Best New UK Airport Lounge category. Swissport continues to lead the way in the United Kingdom with its Aspire brand and it's a testament to our clients, who continue to loyally support us, and our colleagues who have worked very hard to open this new eye-catching Gatwick South Lounge. Such a lead in the market will hopefully translate into more exciting lounges within the United Kingdom for 2020."
Jason Holt, Chief Executive of Western Europe at Swissport
"We are delighted that our latest Club Aspire lounge has been voted Best New UK Airport Lounge by Head for Points' readers! These awards are highly sought-after and it's great that travellers appreciate the effort we've put into creating a space where they can relax and kick off their trip in comfort."
Errol McGlothan, Director at Airport Dimensions, co-operator of Club Aspire
About the Lounge
The Club Aspire Lounge at Gatwick South has been open since the 28th September 2019 and is the latest addition to the Club Aspire Lounges at Gatwick Airport. The Club Aspire Lounges at Gatwick Airport is run and have been created by Swissport in partnership with the Airport Dimensions. 
The lounge has three main zones: a business area with workstations; a quiet lounge and rest area with amazing runway views; and a dining area next to a servery and bar. Guests have access to a complimentary seasonal self-serve buffet selection of hot and cold food, an extensive range of non-alcoholic and alcoholic drinks, newspapers and magazines, business and charging facilities and unlimited WiFi to stay connected.
The Gatwick Airport South Club Aspire Lounge has a maximum capacity of 130 and is available to book for up to 3 hours before your flight and is open to everyone travelling through the airport. 
To secure Club Aspire Lounge entry, the Best New UK Airport Lounge as voted for by guests on your next visit to Gatwick Airport, book direct with Executive Lounges.
Gatwick Airport Club Aspire Lounges
We also have a luxury airport lounge in Gatwick Airport's north terminal. Find out more about the Gatwick North Club Aspire Lounge, including opening / closing times, the food and drinks menu, updates on the lounge and dress code.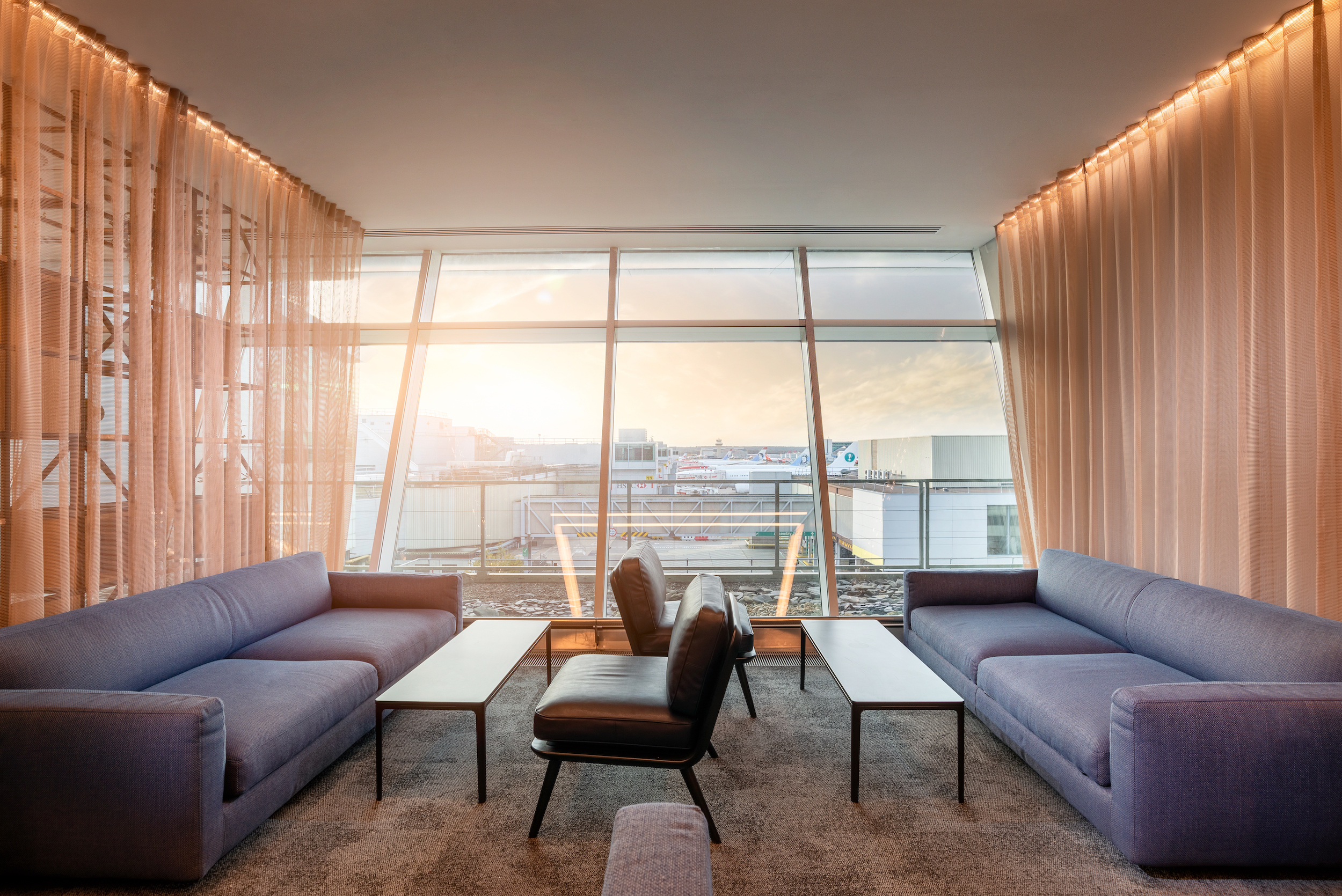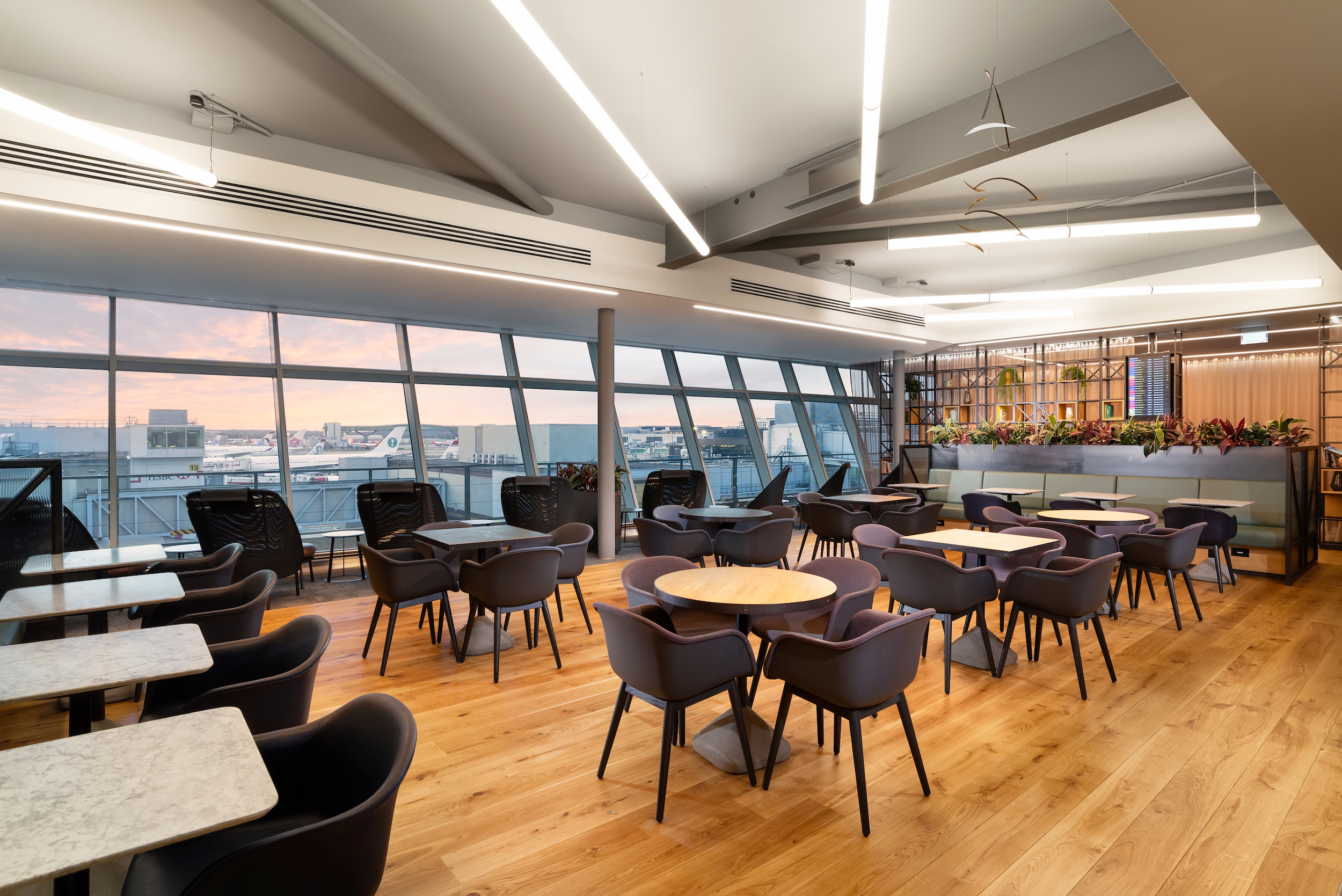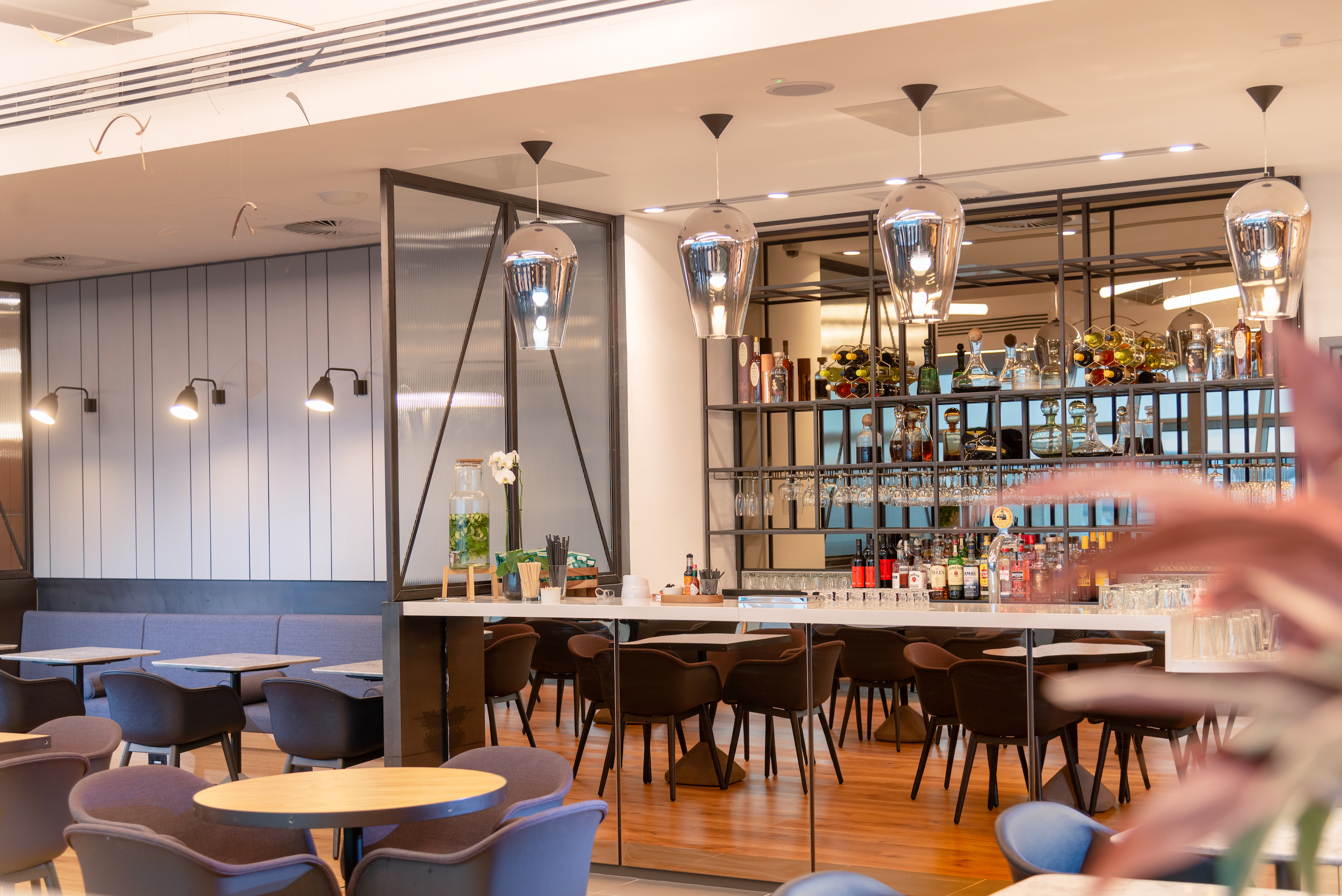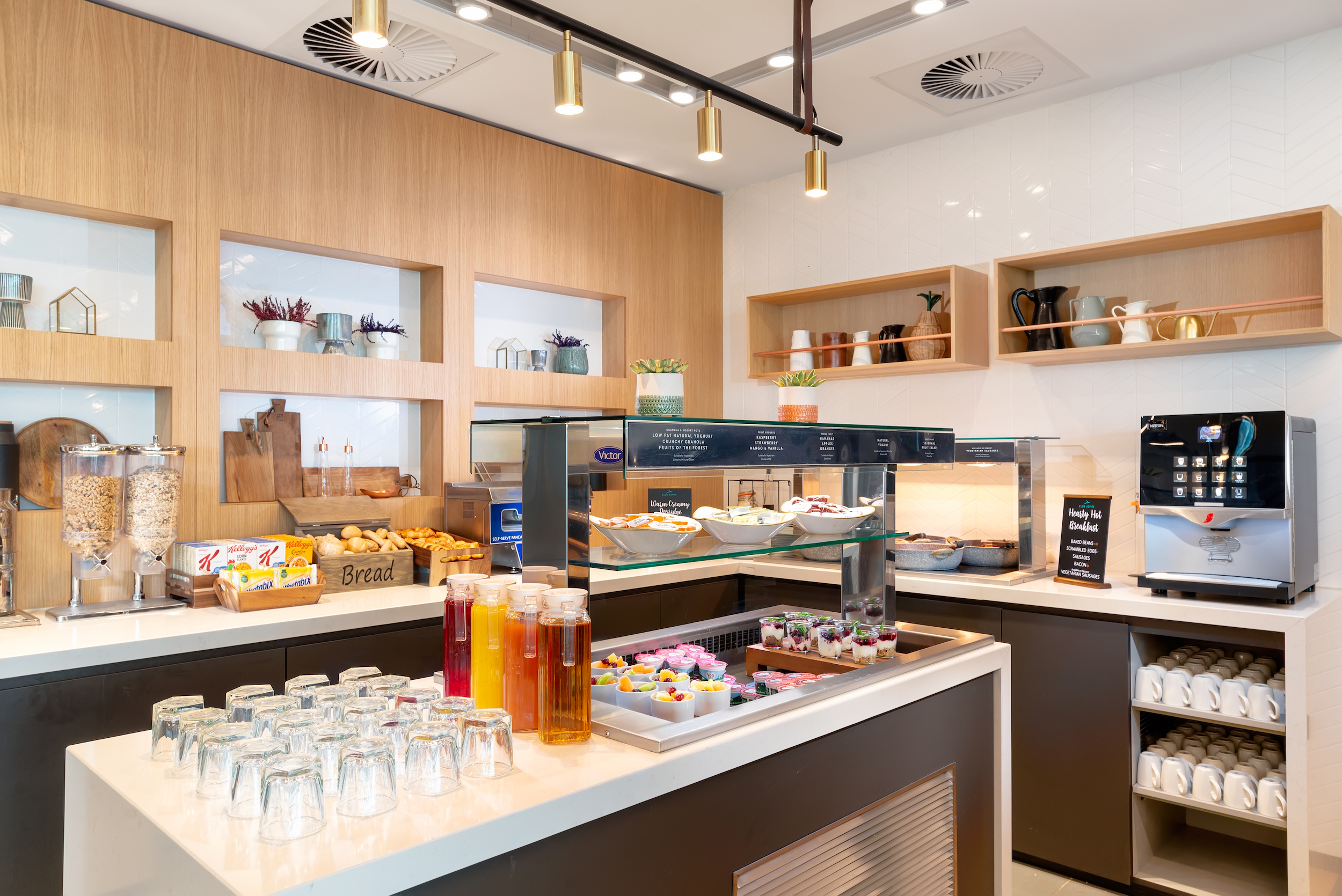 Share this post Share Article on Facebook Share Article on Twitter Share Article on Linkedin Share Article via Email