Surviving Airport Security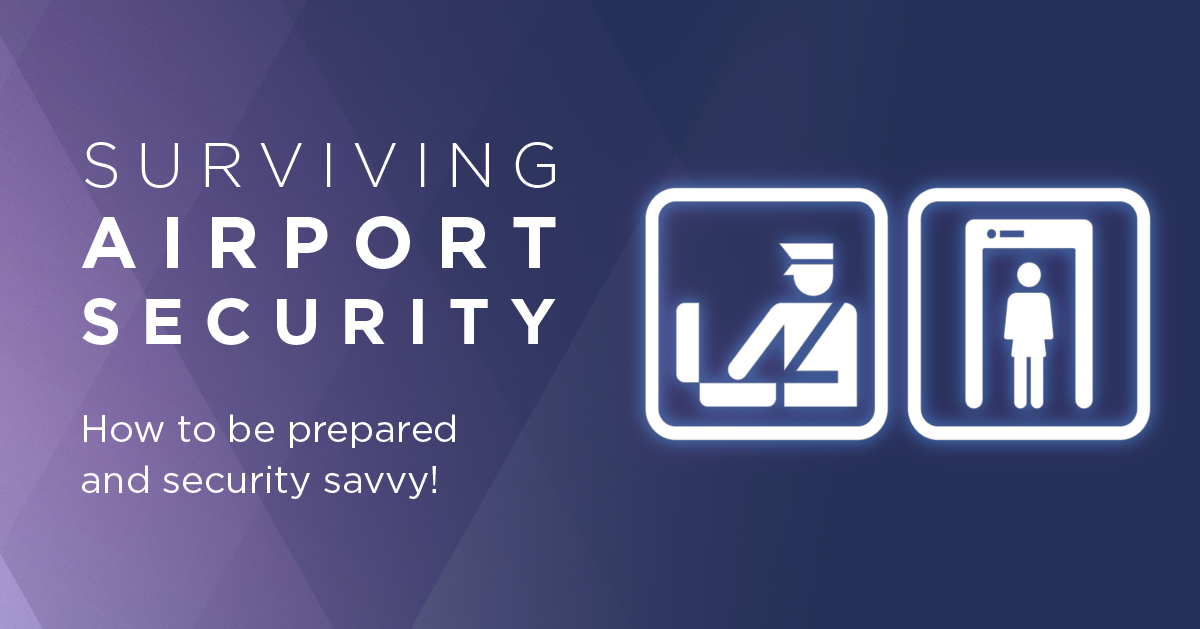 What To Do When Going Through Airport Security
From Heathrow Airport to Edinburgh Airport, no matter if you are flying day or night, business class or economy, there is one thing all airline passengers have in common - their dread for airport security!
What Is Airport Security?
Airport security is a process all passengers must abide by to in order to fly. Actually, it's not just departing passengers that must go through airport security but everybody who wants to enter the departures lounge. This includes duty free staff, airport cleaners, cabin crew, this list goes on. Airport security is a way to protect passengers from crime, threats and any other illegal activity. It's there for our safety, but that doesn't stop passengers from dreading the process.
Fast Track Security at Airports
Purchasing Fast Track security at airports is a very popular choice these days as it allows passengers to bypass lengthy queues and reach security quicker than others. With more and more travellers becoming wise to Fast Track and many airlines including it in the price of the airfare, it can leave travellers wondering just how 'fast' Fast Track actually is. 
Fast Track or not, when you reach the front of the line the process is the same for all. If you are a regular flyer you may be security savvy and be prepared, but for many of us who only travel once or twice a year we easily forget the do's and don'ts.
Top tips for a stress-free airport security experience
Keep Your Eyes and Ears Peeled
It may sound obvious to most, but definitely not to all. If only all passengers were listening for their cue to step forward in line, watching for the hand signal to usher them to the next check point, the airport security experience would be a lot smoother. Don't be that passenger with their head stuck in a book or daydreaming of a sunny beach – you will get there a lot quicker if you are concentrating and listening to instructions!
Remove Liquids and Gels Prior to Queuing

Before you step in line it is more than likely you will have the option to view a list of any objects you cannot take as carry-on luggage and have the chance to sort your belongings accordingly, take advantage of this! All liquids and gels must be placed into a clear resealable bag and only one bag is allowed per passenger. Any liquids you are taking on the plane as carry-on must be 100ml or below, and the resealable bag itself cannot exceed 1000ml. Keep the clear resealable bag out from your luggage, ready to place into the tray. Lipsticks, lip balm and stick deodorants are not classified as liquids.
Be Prepared to Remove Those Shoes and Belts

Unless you are medically exempt or over the age of 75 then you will have to remove your shoes before proceeding through security. If possible, travel in shoes that are easily removable (nobody wants to be untying lace after lace under pressure after all). Remove shoes before you enter the line or whilst you are queuing to avoid holding everybody up. The same goes for your belts, they will need to be removed too!
Separate Any Large Electrical Items

If you have any large electrical items inside your carry-on luggage, you will need to remove them and place them into a separate plastic tray. This includes laptops, large speakers, hair dryers, hair straighteners etc.   
Check (and Check Again) You Have Collected All of Your Belongings

Once you have passed all security checks it is important you remember to check that you have collected all of your items. Some of your belongings may have to be additionally checked by the airport security staff. If you do notice afterwards that something is missing, in most cases you can return to security to collect any items you left behind.
Everybody wants to get through airport security quickly and without any hassle - if you fail to prepare for the process it will only slow you down.
Be prepared, be security savvy!
References
Manchester Airport Passenger Guide for Security
Heathrow Airport Hand Baggage and Liquids
Share this post Share Article on Facebook Share Article on Twitter Share Article on Linkedin Share Article via Email