Spring Into Your Holiday With £10 off Lounge Bookings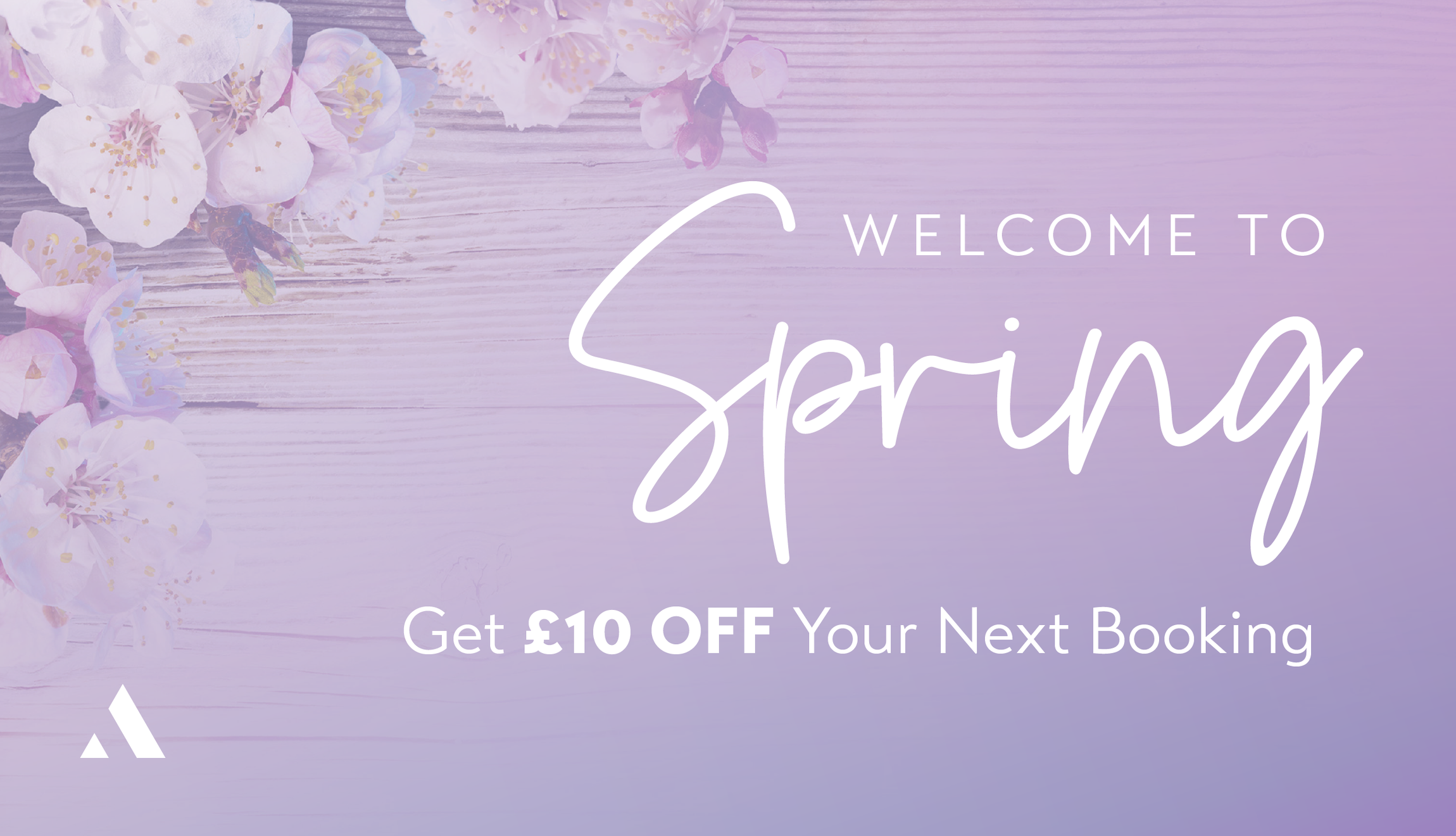 Spring Aspire Lounge Discount
This spring we're offering the discount of all discounts to direct bookers. When you make a booking of more than one person, we're giving you £10 off your booking - yes £10 off every booking of more than one person (infants are excluded as they're not chargeable)!
This discount is exclusively for direct bookers; which means to be eligible for this discount you must purchase your next UK & Ireland Aspire Lounge visit via www.executivelounges.com.
To take advantage of this offer, click the below button.
Spring into Summer Discount Terms & Conditions
Bookings must contain more than one passenger to be eligible for the £10 off. Infants are not included in this offer as they're not chargeable. This offer cannot be redeemed in conjunction to any other discounts and is only applicable to bookings made via www.executivelounges.com. Offer ends 30th April 2020. This offer only applies to Swissport owned and operated Aspire Lounges located in the UK & Ireland, including: 
The usual group booking policy applies to this discount and must be confirmed by the Aspire Lounges customer service team. Only one discount code will be accepted per authorised group.  
Why Book Your Aspire Lounge Visit Direct?
Throughout March and April 2020, we here at Aspire Lounges are allowing customers to amend and cancel their bookings completely free of charge! We appreciate people have concerns about making travel plans due to the current uncertainty in the travel industry, but we want to make our customers feel as secure as possible and to let you know your money and bookings are in safe hands; you won't lose money if your travel plans need to change due to unforeseen circumstances.
Don't forget that booking directly with us means you get other benefits not available to any other re-seller such as: