Guaranteed Delay Cover
As we pride ourselves on providing a tranquil and relaxing environment for our guests, we want to you to feel as little stress and panic as possible when in our lounges.
So when you book a lounge stay at any of our Aspire / Swissport-owned lounges across the UK, directly through us at Executive Lounges, we reward you with guaranteed delay cover*, absolutely free of charge.
This means, we promise that you can stay calm and relaxed in the comfortable surroundings of our lounge, right up until your flight is ready to board.
Just so you know, no other online retailer offers you guaranteed delay cover for our lounges. If you use our lounges through Holiday Extras, Priority Pass, Dragon Pass etc, then you will not be covered in the event of a flight delay. Our guaranteed delay cover is ONLY offered to guests who have pre-booked directly through our website.
Book your Aspire Lounge with guaranteed delay cover free of charge.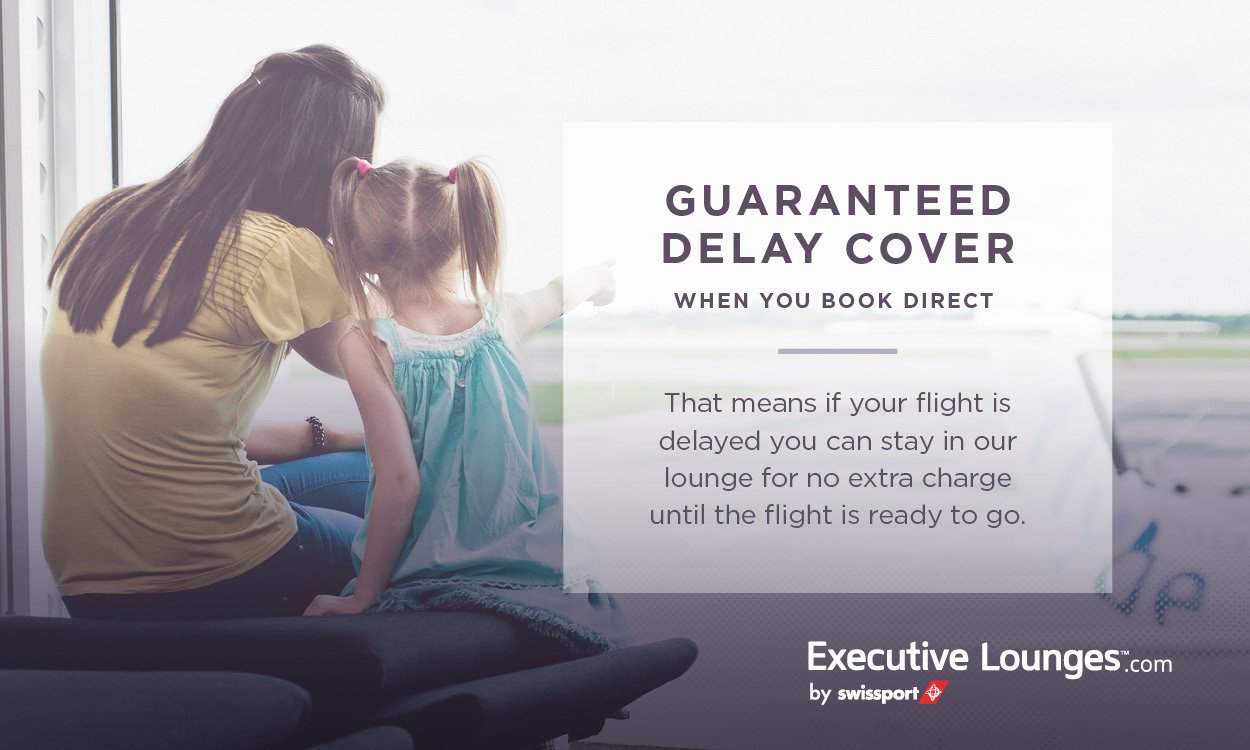 *Our delay cover is only for bookings made on our website for our UK owned and operated lounges.
Share this post Share Article on Facebook Share Article on Twitter Share Article on Linkedin Share Article via Email