Brand New Aspire Lounge Now Open in Edinburgh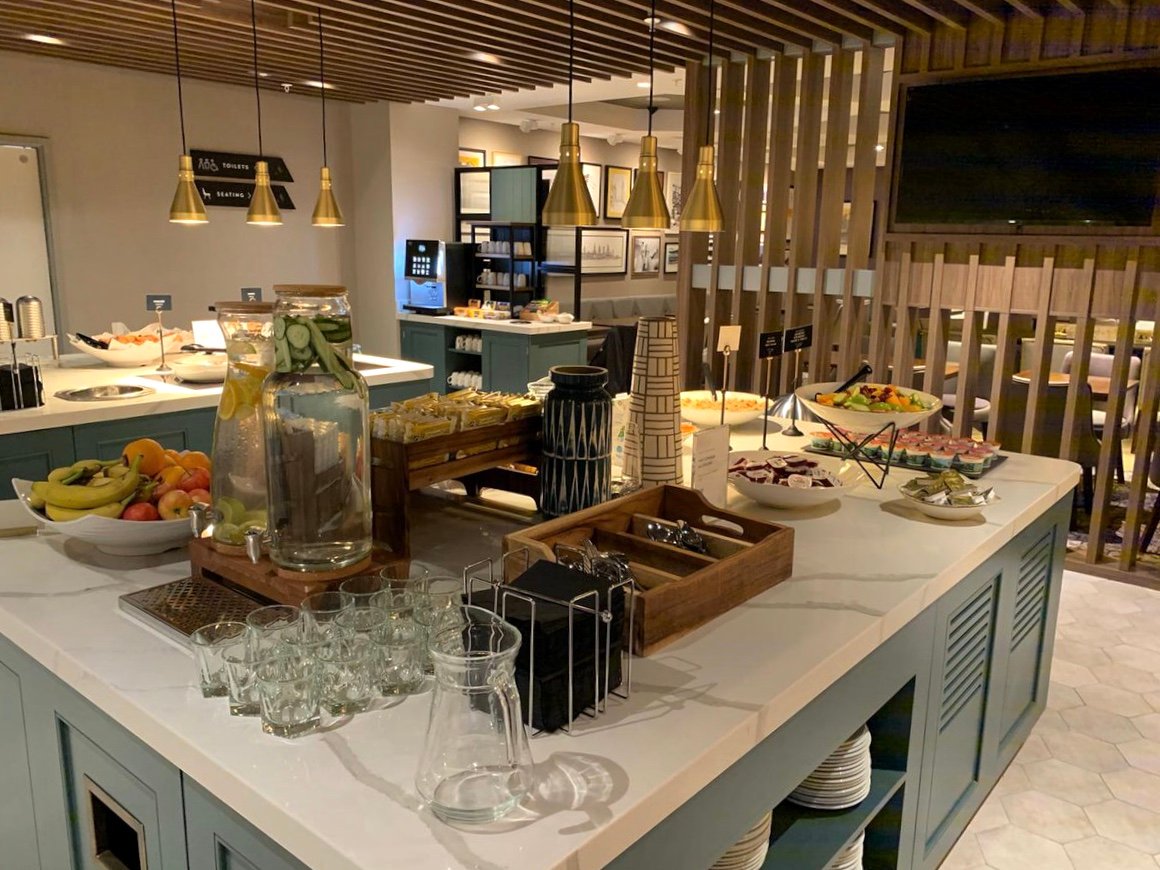 We are delighted to announce the opening of our brand-new Edinburgh Aspire Lounge.
The lounge offers a 130 seat capacity with runway views and is the perfect way to unwind in comfort before your flight. You can find the lounge located in the north-east of the terminal above the Pret a Manger with easy access to all gates.
This is the second lounge to join the Aspire Lounges family at Edinburgh Airport, joining our airport lounge at Edinburgh Airport and offers a stylish contemporary design. The new lounge is the first to showcase our updated logo and design, and the first of our lounges with ambient lighting for a relaxed and homey feel. The lounge incorporated the Aspire branding into its design while remaining Edinburgh centric in artwork and décor.
Complete with comfortable work stations, family booths, charging ports and complimentary Wi-Fi, the lounge has something for everyone, regardless of your reason for travel.
What's On Offer?
The lounge offers an escape from the hustle and bustle of the main terminal in an ambient environment. Once inside the lounge, guests can make full use of what we have on offer, including complimentary food and drinks, free-to-use Wi-Fi, charging facilities and comfortable seating.
One of the main features of our new lounge is that it has toilet facilities, complete with toilets, baby changing facilities, and a disabled access toilet, so you won't need to leave the lounge until you board your flight.
Who Has Access?
Great news, this lounge is open to all travellers of any age or airline! Access to the lounge can be pre-booked through our website up to 24 hours before your entry time, but don't worry if you forget to pre-book as you may still be able to gain entry when you arrive at the airport. Simply head to the lounge on the day and ask a member of the team for availability.
Priority Pass, Dragon Pass, Lounge Key, and Lounge Pass members can all gain access with their membership, along with holders of our Aspire annual membership cardholders.
Find out more information and book your visit to our Edinburgh Airport lounge today.
Share this post Share Article on Facebook Share Article on Twitter Share Article on Linkedin Share Article via Email