Be a Lounge-ist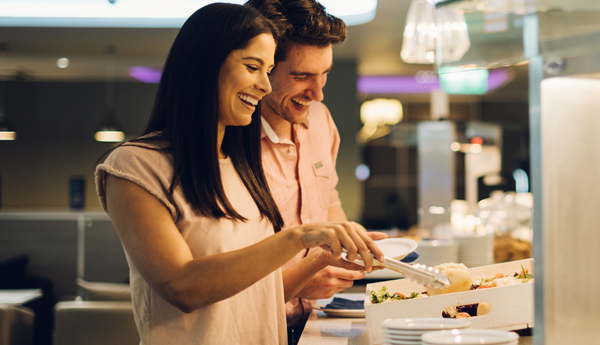 There is a new breed of tourist.
One that boards planes on time, feeling relaxed and refreshed. One that doesn't do airport-induced-stress. We call them Lounge-ists, and they know the secret to happy travel.
The Lounge-ist knows that airports are a great place to spend time. The Lounge-ist knows where to get free wi-fi at the airport in order to do a little work before flying. Lounge-ists know where they can find a comfortable seat… in an airport.
And they enjoy free teas, coffees, beers, wines and spirits and a great range of snacks, treats and hot food... in an airport.
Lounge-ists are welcomed into a haven away from the hustle and bustle of the main departure hall, and Lounge-ists always board their flight felling happy, relaxed and ready for the journey ahead.
Here's a secret about Lounge-ists – you can be one too.
There is no need to rush around the airport spending your holiday money on drinks, meals, newspapers and magazines…. Gone are the days of paying to use airport wi-fi and no more will you have to do the 100m sprint to the one empty metal seat in the departure hall.
Just book your place at one of our airport lounges and stop being a tourist, be a lounge-ist.
Share this post Share Article on Facebook Share Article on Twitter Share Article on Linkedin Share Article via Email