#AspireWishmas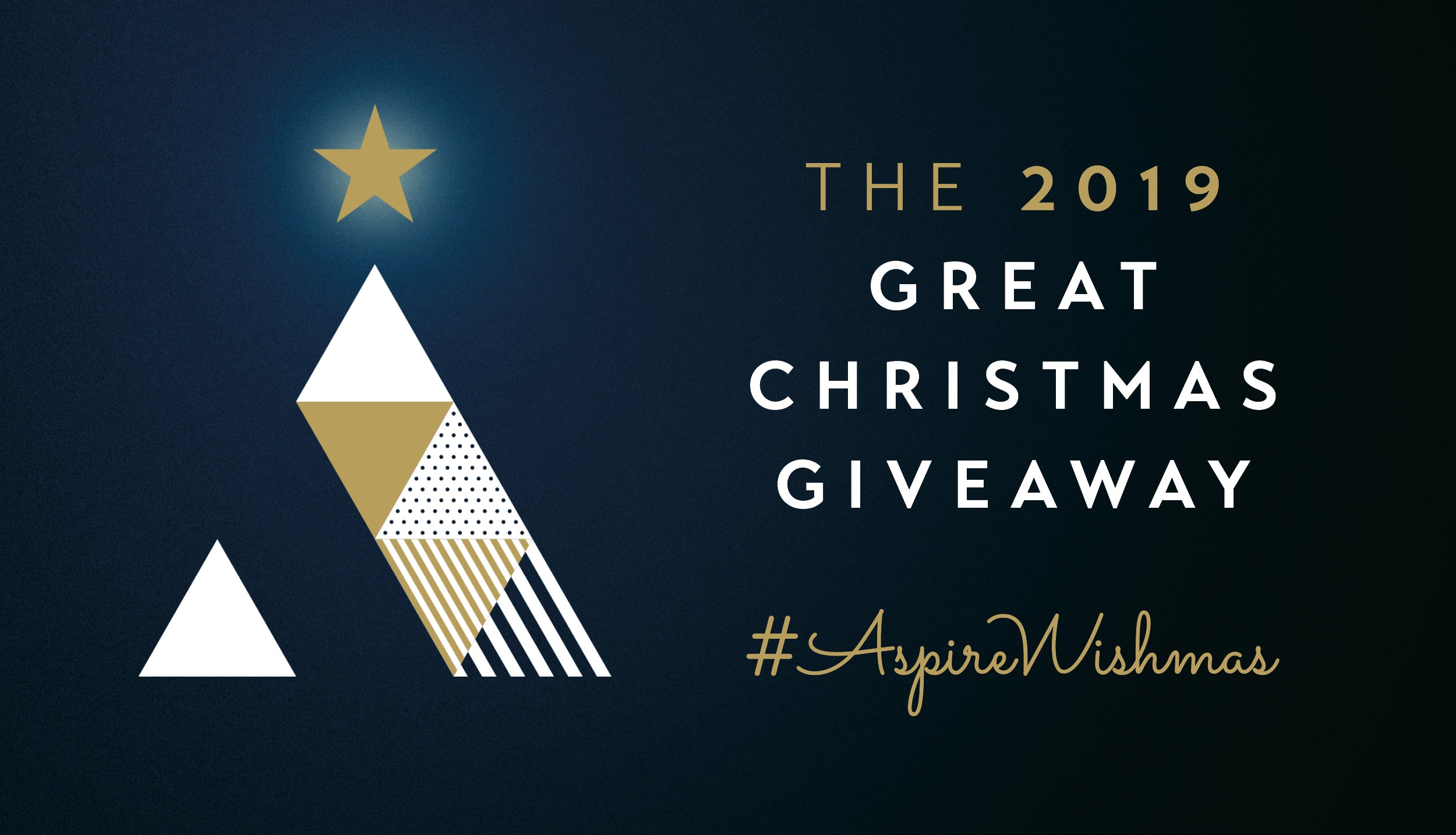 This December we're making all of your Christmas wishes come true with #AspireWishmas!
From 1st December through until the 24th December, we will be announcing a new giveaway each morning at 9:30am on our Aspire Airport Lounges Facebook page. You could be in with the chance of winning hampers, tech gifts and much more, by simply following our Facebook page and getting involved with the daily giveaway posts. We also have a very special surprise for one lucky winner on Christmas Eve! This is our biggest giveaway yet… trust us, you don't want to miss out.
Aspire Lounges have partnered up with some of our working partners such as Priority Pass, Nestle, Cork Airport and Moet to create some of the great giveaways this Christmas. 
How Will I Know If I Win?
Every day at 5pm a winner will be selected and messaged with their prize, so keep an eye on your Facebook Messenger private messages! Prize winners from Saturday and Sunday posts will be notified on the following Monday morning.
Giveaway Terms & Conditions
All prizes won must be redeemed by 30th December, so winners need to have acknowledged that they have won a prize and provided details to the Aspire Lounges Team to allow us to action this before the 30th of December 2019. Any prizes, discounts or offers won via the #AspireWishmas campaign cannot be used in conjunction with any other offer. Winners need to be over 18.
All offers or discounts won as part of this campaign are only applicable to those booking lounge visits or Aspire products via the Executive Lounges website.
Good luck and Merry Christmas!
The Prizes
#AspireWishmas has now kicked off on the Aspire Airport Lounges Facebook page. So far, the following prizes have been won:
1. #AspireWishmas day 1 - A free Aspire Lounge Premium Drinks Voucher to use on your next booking
2. #AspireWishmas day 2 - Everlasting Comfort Travel Kit including memory foam pillow, ear plugs, eye mask and bag
3. #AspireWishmas day 3 - 15% off your next Aspire UK & Ireland Airport Lounge visit  
4. #AspireWishmas day 4 - 1 free Annual Standard Priority Pass Membership plan with 1 free visit included.
5. #AspireWishmas day 5 - 2 Loop (Cork Airport Duty Free) hampers worth €100 each 
6. #AspireWishmas day 6 - 1 free Aspire Lounge gift certificate worth £25.99 so you or a loved one can enjoy a lounge visit on us! Only applicable to UK & Ireland Aspire Airport Lounges booked via www.ExecutiveLounges.com
7. #AspireWishmas day 7 - 500 Aspire Rewards App points. Aspire Rewards is available on the App Store or Google Play Store.
8. #AspireWishmas day 8 - 1 free Priority Pass Standard Membership plan with 1 free visit included.
9. #AspireWishmas day 9 - 1 Free Aspire Lounges MOËT & CHANDON CHAMPAGNE GIFT CERTIFICATE worth £50  
10. #AspireWishmas day 10 - A Very.com adult's Christmas tree costume 
11. #AspireWishmas day 11 - Whitley Neill Gin day! During day 11, we gave away, in partnership with Whitney Neil, 4 bottles of Whitney Neil gin.
12. #AspireWishmas day 12 - 1 free visit to a UK or Ireland Aspire Lounge 
13. #AspireWishmas day 13 - A Hotel Chocolat Christmas Hamper 
14. #AspireWishmas day 14 - Indoor Skydiving Experience for 2 
15. #AspireWishmas day 15 - Pick your Aspire Discount day! 5% off Annual Memberships or 15% off Lounge Entries (UK & Ireland Aspire Lounges only)
16. #AspireWishmas day 16 - Win 1 bottle of Spey Whiskey & 1 bottle of Byron's Gin 
Share this post Share Article on Facebook Share Article on Twitter Share Article on Linkedin Share Article via Email