Aspire Airport Lounges: Meet The Team
Have you ever wondered who are the faces behind Aspire Lounges? Wonder no more!
We're a close-knit team, all passionate about what we do, dedicated to making Aspire Lounges the best that they can be. That's not all there is to us though - take a little while and get to know us...
Marketing & Customer Experience 
Andrew Marston
Marketing & Customer Experience Manager
About my role
I lead a team of talented and passionate Marketing & Customer Experience people, who's primary focus is to ensure that each and every guest has the best possible experience from learning about our lounges, booking their place, visiting one of our lounges and returning again in the future. My main role is to strategise and plan activity to ensure that this is the case and find improvements where we can. My team and I also support our Lounges Director with presentations and other things that sell our lounges to airports and airlines. I am also responsible for ensuring the brand is delivered in the correct way, that means I get involved with signage design and placement, work with partners and other Swissport departments to make sure that Aspire is always looking and feeling its best wherever it may be seen, and whichever one of our lounges a guest is in they know it is distinctly an Aspire Lounge.
A typical day
A typical day for me always starts the same way – with a cup of tea, a check of emails and a review of my notes (I am a prolific notetaker!). After that, no two days are the same! I work very closely with my team to deliver on priorities which could be a last-minute brochure document, evaluating sales and customer feedback data, planning a marketing campaign, checking in with our lounge managers, working with airports, meeting with partners, organising PR activity – sometimes the list feels endless! Since reopening after the first wave of the pandemic, we have had to balance reacting very quickly (to changes in legislation for example) with still planning for the future to ensure Aspire is in the best possible position in 2021 and beyond.
What I love about my team
With my direct Marketing and Customer Experience Team, the thing I love the most is just how small (though sometimes I do wish there was an extra person or two!) and mighty we are! What we achieve and how we work together to do it is what gets me into work each day. We have a huge amount of individual passion and talent, whilst having skills that complement each other. The same is also true of the wider Aspire Team, the differing personalities, years of experience and knowledge, and varying skills allow us all to work together towards a common goal – to ensure Aspire Lounges are the best they possibly can be.
Outside of work, I enjoy...
I have a 7 year old son who keeps me very busy! As a family, we enjoy walking, travelling (when we can) and playing board games together. During lockdown, I dug the Scalextric out of the loft so my son has enjoyed being part of Dad re-kindling his youth! I am also a big fan of Lego, though we have two very distinct sets – Dad's Lego that no-one else can touch and my son's! But sometimes, there is nothing better than curling up on the sofa with a glass of wine and a good film.
Random fact about me
Marketing wasn't my first career choice! I have been a professional actor, retail manager, recruitment consultant, airport ticketing agent, airport tour operator representative and airport VIP operations supervisor. I am qualified counsellor and trainer. I joined the Marketing department at Aspire nearly 8 years ago and instantly fell in love with the creativity and every day draw on my previous job experience and training in a variety of ways.
Career highlight
I am lucky, there are a few. As a team, the launch event we did at Edinburgh this time last year was amazing – incredibly hard work, but really enjoyable and successful. I also love seeing the people in my team grow and achieve success. But, on a personal note, one of my top highlights is how we have handled the COVID pandemic and the decisions that I have made that have played their part in obtaining some of the best customer feedback we have ever had. As a collective, we have always had the customer at the forefront of our mind and were the first operator way back in March to remove the amendment and refund fees on our direct lounge bookings. We didn't quibble when customers wanted a refund. We were the first lounge operator to reopen in July, and I worked closely with colleagues and lounge managers to build reassurance and confidence in both our lounge teams and our guests that our lounges were safe places to be. We reacted quickly to changes in legislation and always ensured that our guests had a fabulous time in our lounges. For me, the way in which we have handled 2020 is a huge achievement that I am incredibly proud of.

Andrew Marston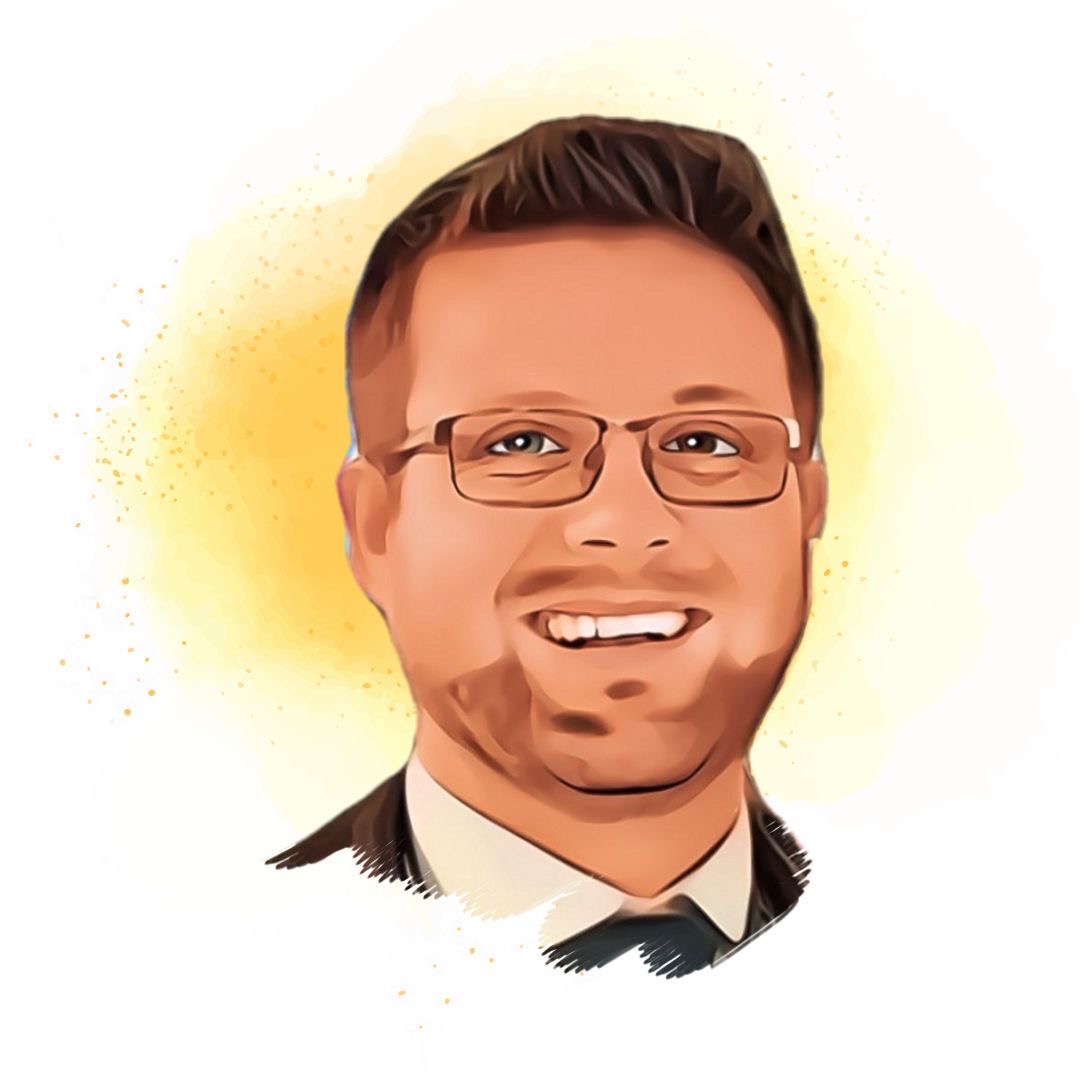 Vicky Graham
Digital Marketing Executive
About my role
As Digital Marketing Executive my responsibilities include managing all Aspire Lounges customer facing digital platforms, working on campaigns to increase sales volumes and working with partner airports to help promote Aspire Lounges.
A typical day
Something I really like about my job is that no two days are the same! On any given day I can find myself briefing changes to our website, testing, creating digital project roadmaps, creating and implementing campaigns, working on our paid search account, reviewing our digital platforms' performance and data insights and/or creating social and web content. Due to how small a team we are we often need to step up and help each other when needed, this was especially true during COVID-19. This has allowed me to learn so many new skills in recent months and gain a lot broader view and appreciation of other roles in our business.
What I love about my team
I love working with so many passionate hard-working people! Everyone cares so much about driving our Lounges business forward, we're only a small team but we achieve so much. Our team is made up of so many different personalities, which means there is never a dull call or team meeting, there is always lots of laughter and fun!
Outside of work, I enjoy...
I'm a big book worm, I love reading. I have a crazy Sprocker Spaniel, Louis who keeps me busy with lots of long walks (mostly to try and tire him out). I also love to shop, I spend many hours scrolling through ASOS creating boards and favourites lists, it's almost a second job at this stage. I'm a big blog and podcast fan, whether it be true crime, digital trends and transformation or even comedic ones - I love nothing more than getting stuck into a new podcast or blog. I also LOVE travelling.
Random fact about me
As a child and teenager I spent most of my weekends and weekdays after school horse riding. I was a keen show jumper and took part in shows and events whenever I could.
Career highlight
I haven't been with the Aspire Lounges team for too long just yet, just over a year, but I hope to achieve many highlights over coming months and years as a part of the team. To date, I'm particularly proud of the 2019 Black Friday Sale Campaign I ran. This campaign generated around 6 times more revenue than we generate on a typical day in November. Getting such an amazing result from weeks of hard work was really rewarding!

Victoria Graham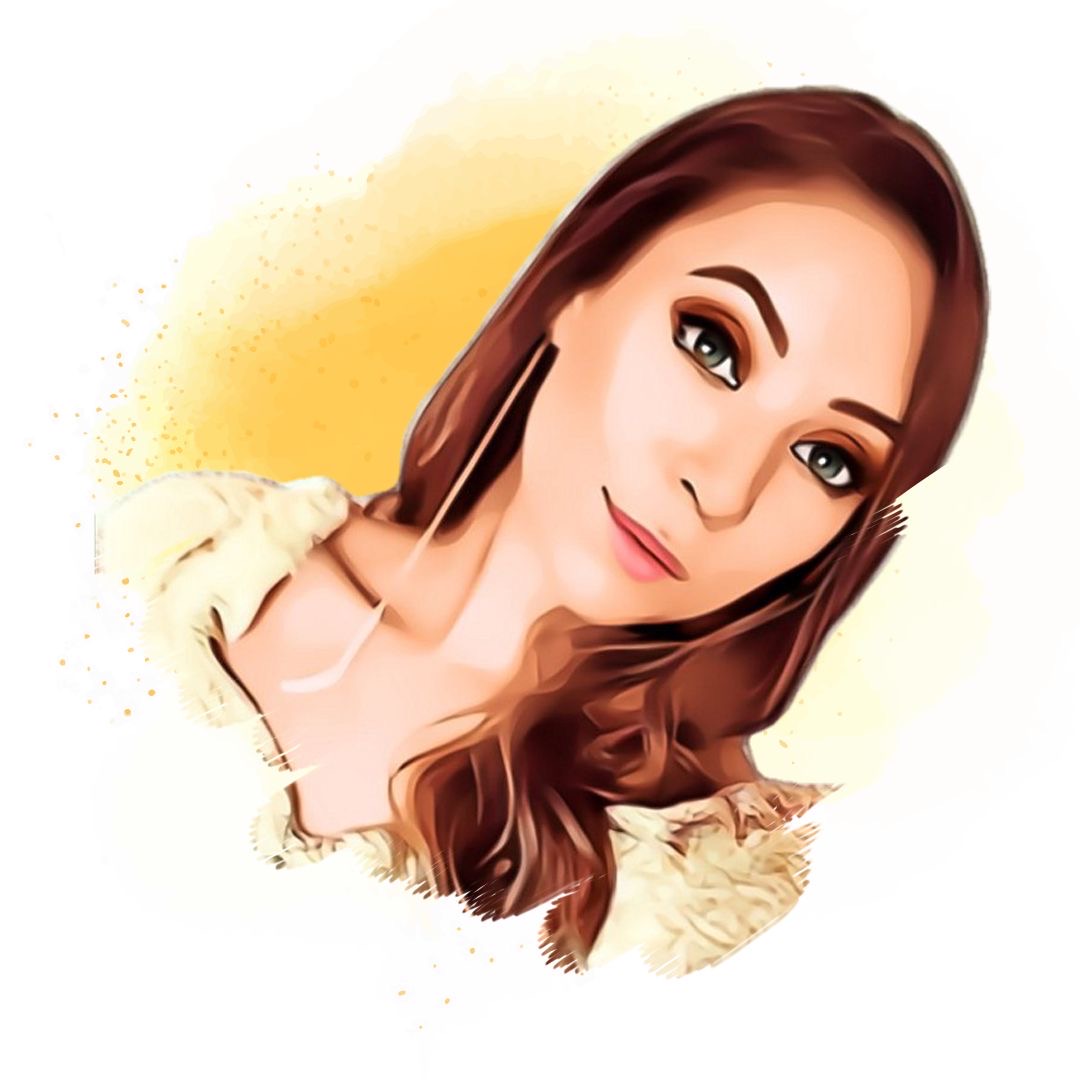 Darren Clark
Customer Service Agent
About my role
As part of the Aspire Customer Service team generally my role is to provide a wide range of support and assistance for our customers. This can include providing any information about our lounges and what we offer, making or amending bookings and directly discussing feedback from our guests. I liaise with our third-party resellers, investigating and resolving any queries they may receive from their end. I also respond to posts from guests on our social media and review platforms.
A typical day
In a nutshell a typical day for me would be supporting our customers, third party business partners and also being a point of contact for our staff across our airport lounges. Additionally, I do work closely with our Marketing team and often assist with any tasks needing support or input from a customer experience perspective. 
What I love about my team
Our team is a relatively small and close-knit team with skills in many different areas and collectively this makes us a really strong team that works well together. Everybody is committed to providing the best experience for our guests.
Outside of work, I enjoy...
Away from work I like to spend time with friends and family. I enjoy watching TV series/films and try to keep fit by visiting the gym or running a few times a week. I'm also interested in sports and spend a lot of my free time watching mainly Football or Rugby League.
Random fact about me
I love to travel and I'm hoping to visit Bali next year on holiday.
Career highlight
Being a part of the new Edinburgh Aspire Lounge opening event last December was a great experience.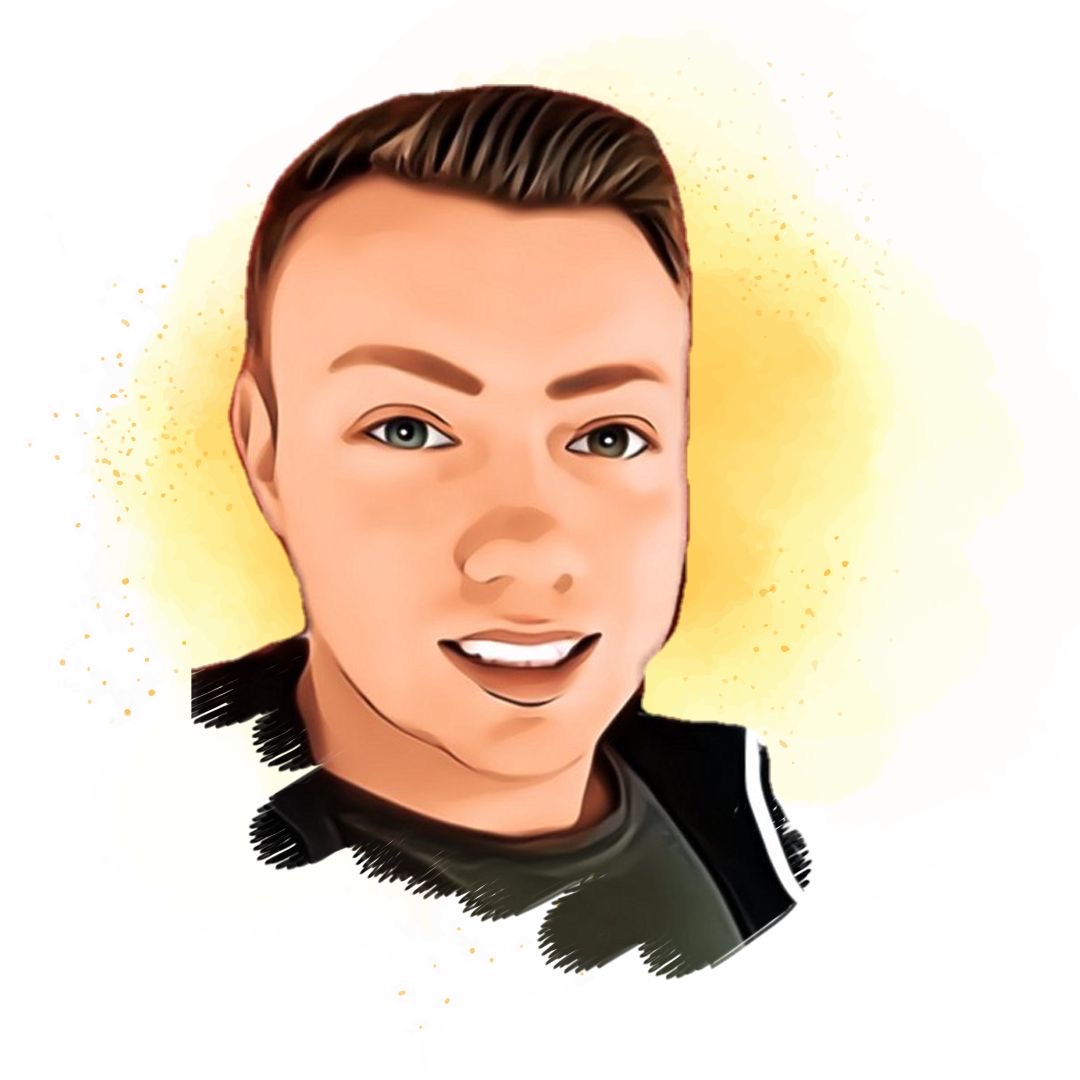 Kate Swanton
Marketing Assistant
About my role
As Marketing Assistant, my responsibilities include any signage within our lounges, communicating with our B2B partners and working with journalists on press visits. I'm also a proof-reading pro, these eagle eyes don't miss a thing. I support our Marketing and Customer Experience Manager and our Digital Marketing Executive day-to-day whenever they need an extra pair of hands.
A typical day
One thing I love about my job is that no two days are the same, but typically I could start the day off by putting together a pack of new lounge signage and shipping it off to the lounge, followed by sending out a very important lounge operational update to our B2B partners, such as an opening hours update. I'll often brief our external Graphic Designer on any new graphic works required. I could then spend the afternoon putting together a pretty keynote presentation and scheduling some social media posts for the upcoming days.
What I love about my team
I love that we can be ourselves around each other, we've all got our little quirks and aren't afraid to show them!
Outside of work, I enjoy...
Shopping, although it's more of an addiction - anybody in the office can attest to the number of parcels I get delivered. Besides that, I love to binge-watch a series, cook up a storm in the kitchen and sometimes I can be found hiking up a hill.
Random fact about me 
In lockdown I colour co-ordinated the plants in my garden, as a perfectionist it brings me a great deal of satisfaction.
Career highlight
Organising for a string trio to perform at our Edinburgh Aspire Lounge launch a few days before the event, after our original musicians were unable to attend. I thrive in a crisis!

Kate Swanton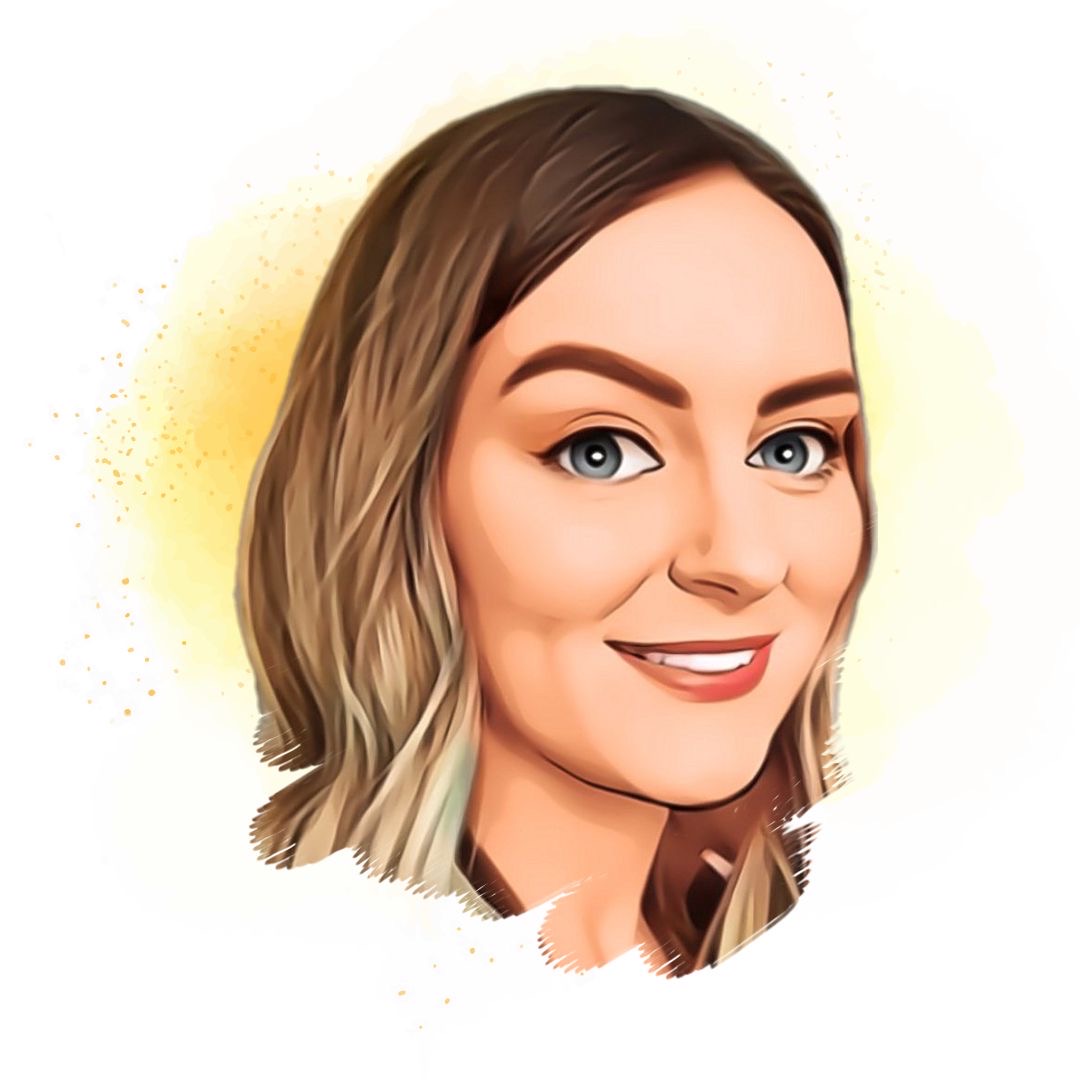 Shaun Weston
Vice President Global Lounges
About my role
I am responsible for the Global Lounges network that Swissport operates principally under its hero brand of Aspire. My role extends to developing and building the network into as many of our global locations as possible, building on the success of the existing network of 50 lounges. This entails developing our overall strategy to take the lounges service line forward involving business development activity as well as generating a level of consistency across our brand that means we are aspiring to be the global leader in our sector.
A typical day
In normal circumstances I am often travelling supporting the different territories with the various different activities that go to building our business. A day can be as varied as travelling to an airport like Amsterdam or Perth in Australia to review our progress with a new lounge build or it can be sitting at my desk preparing Request for Proposal responses for the multiple opportunities that are out there for us to grow.
What I love about my team
They are as passionate as I am about the product and brand. Everyone I work with is tenacious with a can-do attitude, it's infectious!
Outside of work, I enjoy...
At the moment I am studying for an MSc in strategic change which takes a large proportion down time. Outside of this I love gardening and walking the dog, Eddie!
Random fact about me
I put my Christmas lights up in early November as I am fed up of the gloom!
Career highlight
So many, I have enjoyed every minute. On reflection the best moment has to be when the board agreed to let us proceed with Aspire!

Shaun Weston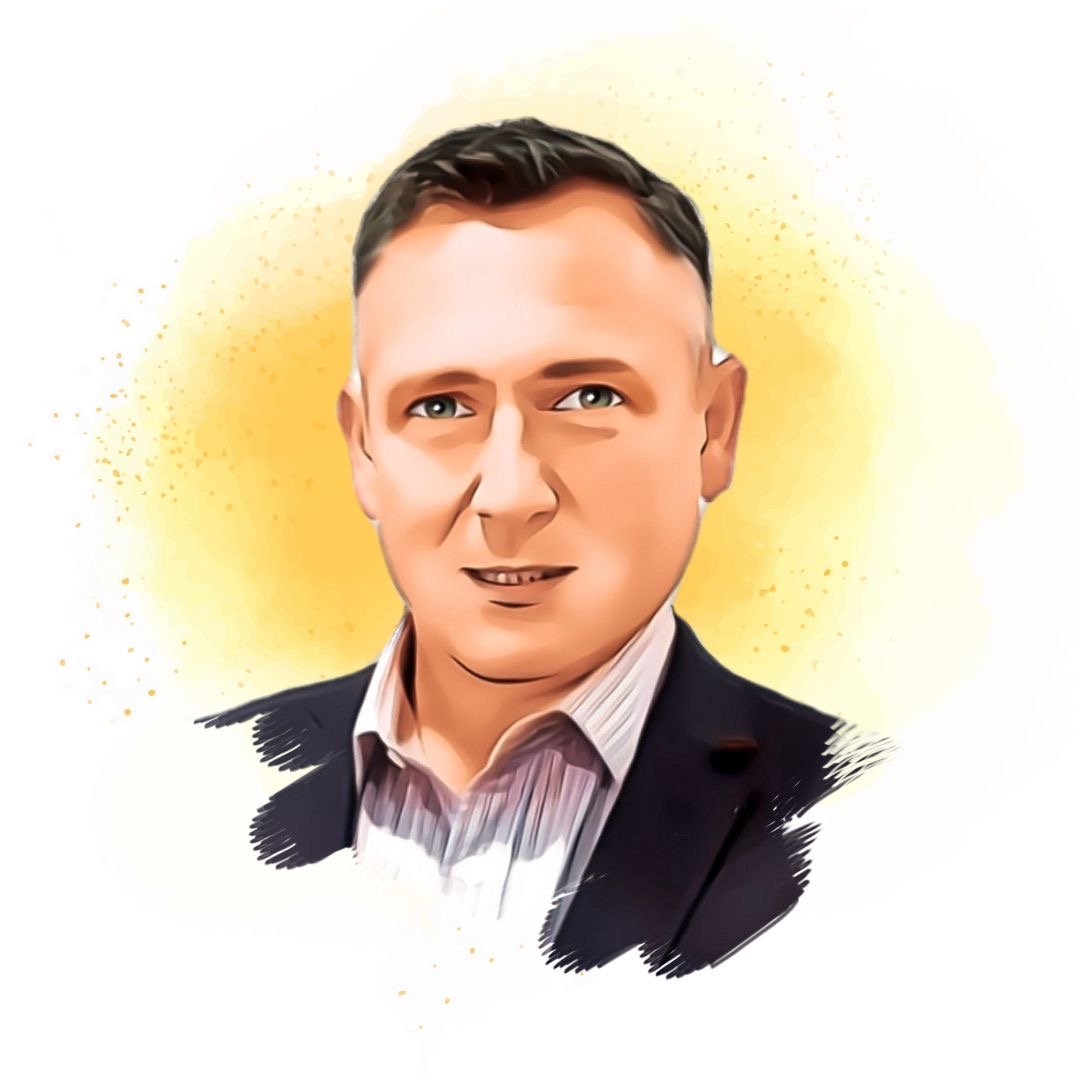 Sharon Jevans
Western Europe Lounges Director
About my role
As Lounges Director for our Western Europe region, my overall responsibility is to support a team of experts to deliver their very best work in order that our guests receive the best experience during their lounge visit.
A typical day
I wear many hats.  No two days are the same, but I try to start the day by checking in with the team and ensuring that any pressing matters are being looked after and that the whole team is in the loop on the here and now and the important items for the day.  The rest of the day is then a mixed bag – I could be discussing legal, procurement or commercial terms, reviewing budgets and financial performance, presenting to external and internal stakeholders such as airlines or airport authorities or reviewing our lounge redevelopment plans.  I also work closely with our Global Lounges team to ensure that we are sharing best practice and the business as a whole is continually improving on guest experience.
What I love about my team
I love that we have such a mixed bunch of personalities who have all united cohesively to bring life and personality to Aspire.  It really does make me feel incredibly humbled to see the passion and drive within the team to deliver the best end product imaginable.
Outside of work, I enjoy...
I love being out in the garden; whether that be entertaining guests, relaxing in the Great British sun(!), cutting the grass or tending to the plants, I can while away the hours quite easily outdoors!
Random fact about me 
I am a dab hand at DIY and will happily take on a project around the house – I find it a brilliant way to destress and to give my body a good work out!
Career highlight
The development and opening of the second Edinburgh Aspire lounge was a particular highlight for me.  Not only was it a project which I had developed the business case and pitched for in my prior role as Aspire Accountant, but it was also the first lounge to be built from start to finish under my leadership, and to take on the current Aspire branding which I am so passionate about.  The team underwent a period of change during that 18 months and I am so proud to see how each and every one has grown and developed into the solid team we have today.  Special mention also goes out to our Edinburgh Lounge Manager, Avril, who celebrated her 30th work anniversary during this time – what an anniversary present when she was handed those lounge keys by Chris Thomas, our Property & Projects Manager!

Sharon Jevans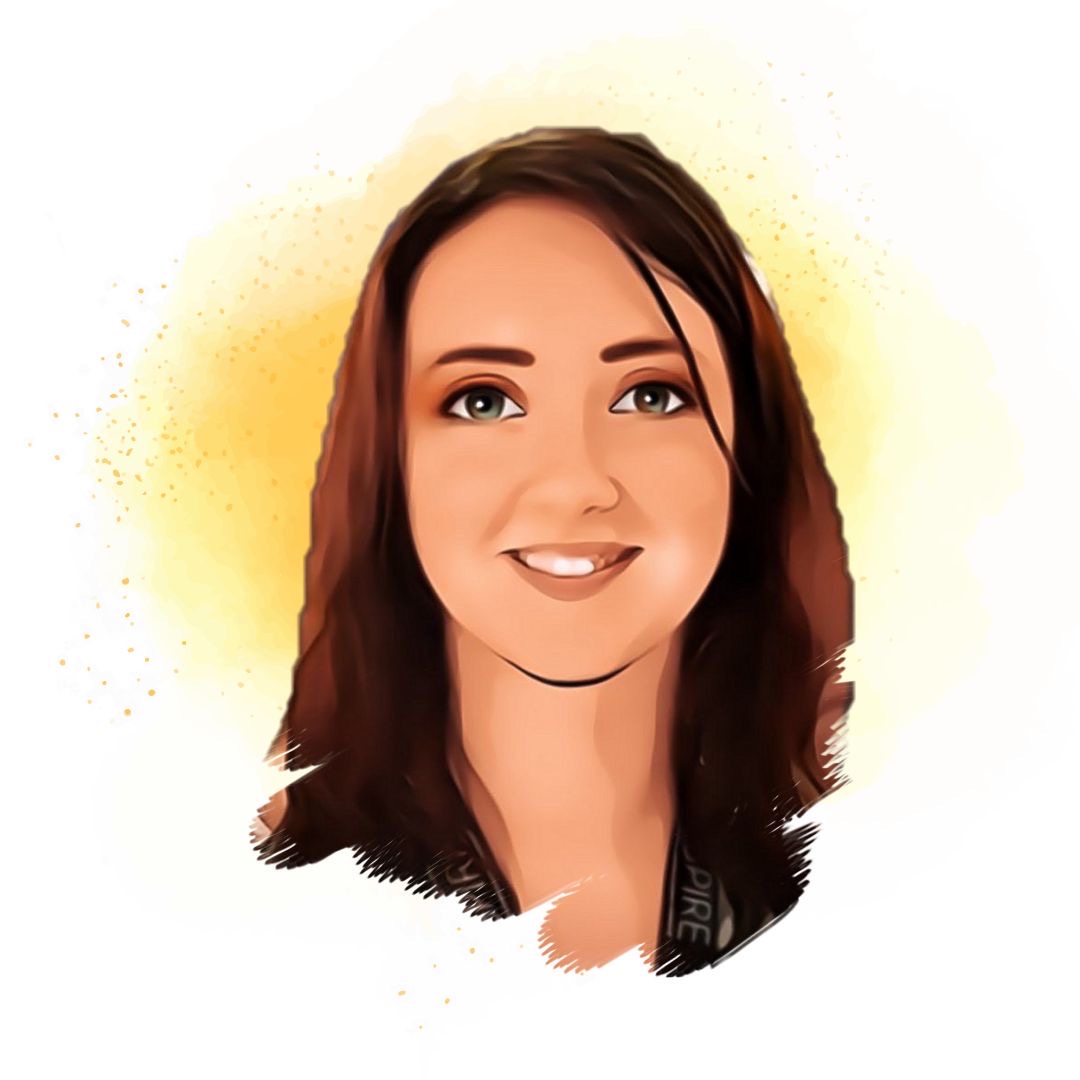 Chris Thomas
Property & Projects Manager
About my role
A varied position which oversees all aspects of projects from the building of a new lounge from shell and core to updating facilities with the latest technology or fabrics. I work with many partners from designers, construction companies to planning officers and airport authorities. Communication is key to create the teams to create the lounges we have today, we work with some great companies which are dedicated to our needs.
A typical day
I don't have typical days; it all depends on what projects are on the go and what stages they are at. If in the planning stage I spend my days preparing plans and documentation to make sure this stage is completed to its full potential.  When the construction phase has commenced, I will visit the site weekly with the main contractors, meet with airport authorities and make sure everything is on track. There is a lot of follow up work to be completed including updates for many parties. Having the opportunity to work in an environment where two days are never the same brings a real buzz to my position.
What I love about my team
The Aspire team is a great group to work with, the enthusiasm from everyone is really infectious and this creates a lovely atmosphere. I also like to engage our teams on site, when we create a beautiful facility out of a blank concrete space the sense of achievement is unreal, we have pressures on the way, but these are good pressures to have.
Outside of work, I enjoy...
I have a lovely family and two Cockerpoos which take a lot of entertaining, away from home its Golf and Rugby, the perfect mix. Handicap of 13 and a Sale Sharks, England and Lions fan.
Random fact about me
I am a qualified Funeral Director, I spent two years in the industry during a break in my aviation carrier but always knew the buzz of an airport would draw me back.
Career highlight
During my early years in aviation I was an Aircraft Dispatcher and was trained as a licensed weight and balance officer, making sure aircraft are safe and fly within their weight and balance limitations. I gained my first B747-800 licence with Cathay Pacific and seeing that first departure soar into the skies safely was a moment I will always remember. More recently it was the creation of the second lounge in Edinburgh which opened in November 2019, a new concept which is truly beautiful and fits the new Aspire brand.

Chris Thomas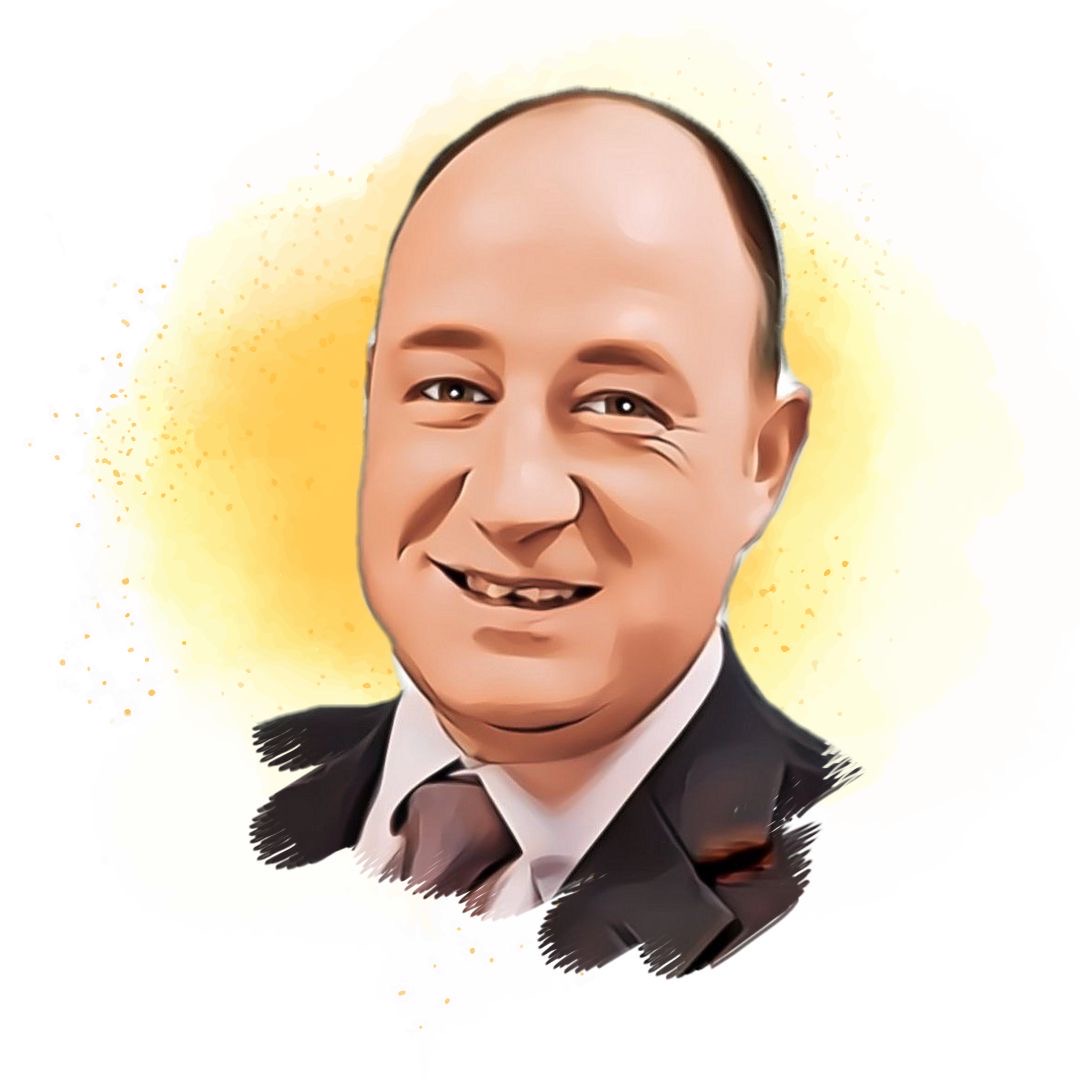 James Feeney
Product Manager
About my role
As Product Manager, my responsibilities are fairly diverse. From directly managing our London Heathrow and London Gatwick Club Aspire Lounges and a team up to 100 strong to identifying trends to enhance our guest experience. This could be introducing our 360-degree guest feedback loop devices to then wearing an Oculus headset and understanding how we can transform our guests visits with guided meditation on a virtual beach far-far away! A continued focus on the guest journey and how we can improve is always at the forefront my thoughts.
A typical day
The diversity of the role is what excites me most, and you really do need a few feathers in your bow! I'm not sure a typical day exists with the nature of our business with so much variety. From curating Operations Manuals, spending time in and around our fabulous London teams, diving into all the analytical data that helps us drive and improve from day to day to meeting with airlines, creating budgets and of course, getting to know our guests more-so.  
What I love about my team
The uniqueness – such different personalities that have come together to help mould and refine a fantastic product, whilst having a lot of fun doing so! The diversity we have has enabled cultures globally to entwine and really create a magical team.  
Outside of work, I enjoy...
There's a running in-joke within the team about me and my holidays. I love travel and adventure. From island hopping in Greece in summer to hiking up mountains in NZ – from diving in the Red Sea to sky diving over the coastline of Australia. 49 countries so far ticked off and looking for something special for number 50! 
Random fact about me
I could fly a small aircraft before driving a car – my early dreams of being a pilot. I wish I could say something really cool about being a singer in a rock band on the side but I'm hopelessly talentless musically!  
Career highlight
I feel very lucky and humbled to have achieved some great milestones and achievements across the last couple years, from our Club Aspire London Heathrow T5 Lounge welcoming in its millionth guest, our Club Aspire London Heathrow Terminal 3 Lounge twice being recognised in the Skytrax Top 10 Independent Lounges Worldwide for consecutive years to our Club Aspire London Gatwick South winning Head for Points Best New Lounge UK. However, the biggest feel-good factor for me is walking into the Lounges and seeing a fabulous team simply loving what they do. 

James Feeney