Can I pre-book with my Lounge Access Card?
All of our UK Aspire lounges accept lounge access cards such as a Dragon Pass, Priority Pass, Lounge Club, Lounge Key etc. 

If you hold one of these cards, you can gain entry to our lounges and enjoy the complimentary food, drink and facilities before your flight departure. Entry with these cards is subject to availability on the day, however, as this is a service only available on a 'walk up' basis. During peak times we may have to turn away card holders due to capacity issues. 
Can I pre-book using this card?
As per the terms and conditions with your card issuer, you cannot pre-book entry into Aspire Lounges using any of these cards. 
How do I guarantee entry into the Aspire Lounge?
If you would like to guarantee entry into our lounges, you can do this by pre-booking on our website. Simply select which lounge you would like to visit and follow the booking process. 

What are the other benefits of booking directly with yourselves?
Booking directly with us at Executive Lounges means you're booking directly with the lounge operator, meaning a whole host of great benefits. From our Guaranteed Entry, Guaranteed Delay Cover, to our Price Match Promise, we remove the risk of not gaining access, securing your space for you up until your flight is ready, and promise to be the cheapest online cost.

Further Info: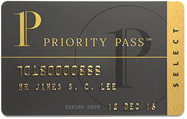 Priority Pass
We accept Priority Pass cards at all Aspire Lounges and Swissport Lounges. 

All Priority Pass memberships differ, and therefore, for specific enquiries such as how many guests you can take into the lounge, through to the cost of entry, please contact Priority Pass directly on +44 (0) 20 8680 1338

We also accept LoungeClub and Lounge Key cards.

Unfortunately, it is not currently possible to pre-book into one of our lounges with a Priority Pass card.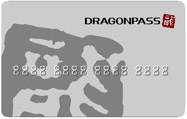 Dragon Pass
We accept DragonPass cards or members at all Aspire Lounges and Swissport Lounges excluding Aspire Lounge and Spa at London Heathrow T5. 

We accept eligible guests of DragonPass through the DragonPass Card scheme as well as DragonPass vouchers which can be obtained through certain online retailers. If you have any questions relating to your membership, from how many credits you have left, through to which lounges are included in the scheme, please call DragonPass directly on +44 (0) 161 929 8844 or click here

Unfortunately, it is not possible to pre-book into one of our lounges with a DragonPass card.
Share Share Article on Facebook Share Article on Twitter Share Article on Linkedin Share Article via Email