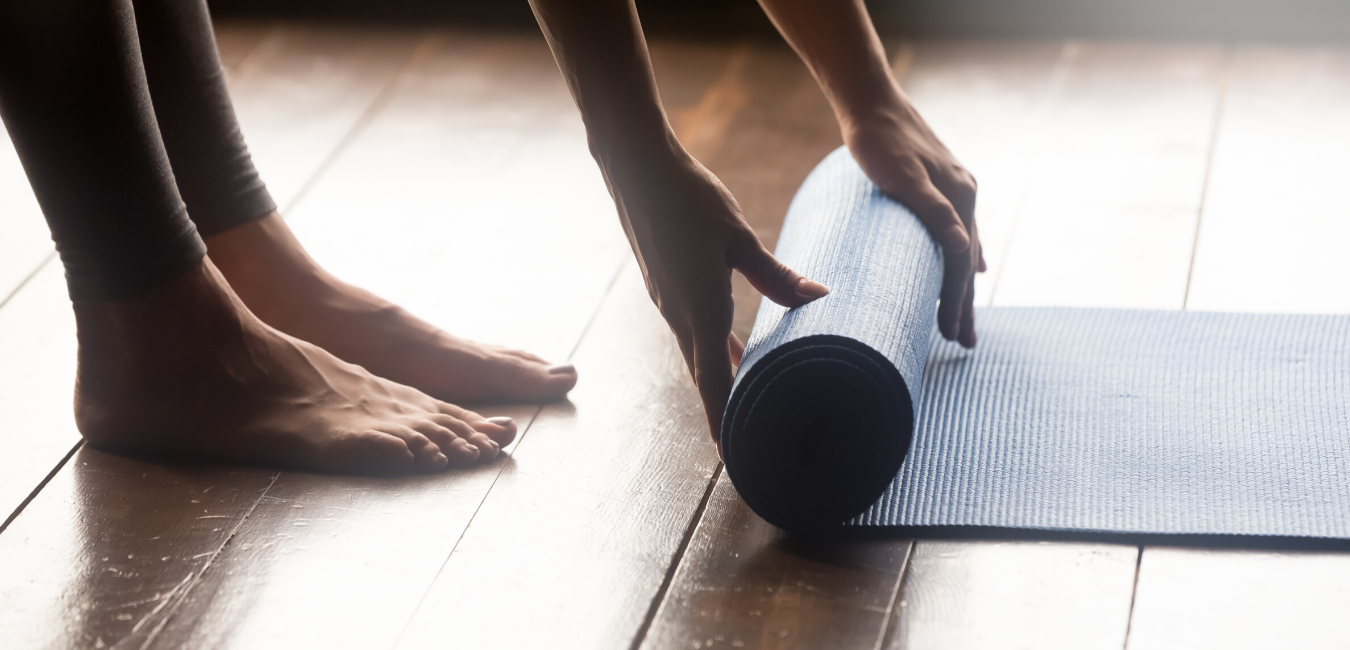 The Government has given guidance on when it is acceptable to leave the house during the current lockdown. You are currently allowed to leave the house to do one form of exercise a day, for example a run, walk, or cycle - alone or with members of your household. The guidance states this exercise should be between 30 and 60 minutes maximum so, what else can you do to keep active? This week we are focusing on different ways you and your families can stay active at home.
Even if you're not much of a fitness fan, you might find that staying indoors barely raising your step count a daunting thought. Exercise is vital for our mental and physical health and is more important than ever during periods of self-isolation.
Body weight training
One of the most effective workouts, if you can't leave the house, is a mix of body-weight exercises and high-intensity interval training (HIIT). Bodyweight HIIT workouts are relatively short and don't take up much space. Best of all, they don't require any equipment.
If you:
Have underlying health problems; or
Currently have a very sedentary lifestyle and any risk factors for heart disease (such as high blood pressure).
HIIT may not be safe for you. Read on for alternatives you can try.
Body-weight training uses your body as resistance to give you a challenging workout, which can improve your fitness levels and build strength. These types of exercise can improve balance and flexibility, engaging and targeting all of the important muscle groups with just a few exercises like squats, planks and burpees.
There are plenty of suitable workouts available online. Jennis, a new fitness app from Olympic champion Dame Jessica Ennis-Hill, offers HIIT-style workouts that are less than half an hour long. You could also download a Tabata app or Sweat Deck to guide you and time your sequences.
Interval training can also be a great way to maintain fitness, and you don't need much space. Hill sprints, jump squats, burpees, skipping or fast push-ups can all be done in the comfort of your own home.
High-tech options
If you're lucky enough to have access to some high-tech equipment, now's the time to take full advantage. You might want to try a video game like BoxVR - a boxing-inspired workout that places you in a virtual gym. Or, if you have a treadmill or exercise bike, virtual reality app Zwift will gamify your indoor training session, making it more fun.
Low-impact exercise
If you prefer something lower impact, roll out a mat or towel and try some yoga or Pilates. There are plenty of virtual classes available online, some are free via YouTube or Instagram so you can try it without making a financial commitment. The NHS Fitness Suite also has pre-recorded Pilates and yoga sessions available online that are free to use.
Staying motivated
Staying motivated can be challenging especially if adding exercise to your daily routine is new and not an established habit. There are a few things you can try to help you get into the swing:
Setting goals
It's important to set goals, big and small, and to schedule your workouts. Routine is important here. Planning your workouts for first thing in the morning, so you can get them out the way before the distractions kick in may work well and help energise you for the day.
You could also set an alarm at intervals as a reminder to get moving, set yourself a 20-minute movement session 3 three times a day. It will help you break up the day and help you increase your physical activity.
Positive thinking
If ever there was a time to apply the power of positive thinking, this is it. Don't be disheartened if you can't continue with your normal fitness routine or if you are finding creating a new routine difficult. There are lots of resources to help motivate you and help you find a new "normal" during the pandemic. You can always keep trying and perhaps set yourself small challenges with specific rewards when you achieve them.
LOCKDOWN EXERCISE
Lockdown exercise: things you can try while stuck at home due to COVID-19
Fitness DVDs
From Beach Body 21 Day Fix to Davina McCall Toned in 10, there are so many guided workout DVDs to choose from. You can think of it as your personal virtual trainer but much cheaper. You can also find a huge range of free guided videos on YouTube or Instagram.
Think about the kind of exercise you enjoy, as well as how much space you have to work with and your equipment. If you don't have equipment already, you can search for DVDs or videos online where no equipment is needed, perhaps a dance-based option?
Yoga
Yoga is great for the body and the mind, and you need very little space to be able to practise.
Total beginners or experts could follow YouTube videos or purchase a book of yoga poses to work from. There is also a range of apps that will guide you through a virtual yoga class. The NHS Fitness suite has beginner and intermediate videos available for free to get you started.
Yoga is perfect for anyone who is feeling anxious, as the need to focus on your breathing will transport your mind elsewhere.
Gardening
Getting fresh air is a huge part of a successful workout for some. If you have a garden, why not keep it looking pretty during this time? Gardening is working out without realising you're working out for example using a lawnmower adds to your step count while exercising your back muscles. You can burn around 280 calories an hour from cutting the lawn!
Staircase Challenge
If you have a staircase it's a great built in exercise tool! Taking the stairs can make a difference to your fitness, for example a 160-pound person could burn 2 calories for one flight of 12 steps, about 0.17 calories per step climbed or 11 calories per minute climbing stairs at a fast speed. Over the course of a year, you might lose over half a pound if your only lifestyle change was taking the stairs for a minute a day. Why not challenge yourself to climb and descend the stairs as many times as you can in 10 minutes?
Dancing
Working out doesn't need to feel like a chore, you can have fun, get your heart rate up and burn some calories by putting on your favourite tunes and dancing! You could create a playlist and just freestyle or use a video to learn a routine?
If you have children, you could try Just Dance. There are plenty of routines and songs available and you can show the kids how dancing should be done!
Apps
There are lots of fitness apps available through Apple or Google Play, go onto the app store and type in 'Fitness App', and you'll be bombarded with options.
Most of these apps will let you have a free trial for a couple of weeks or a month, so you can try out as many as you like without committing to paying a fee. Others are completely free, but you have limited access or lots of adverts. Many of them allow you to pick a level of difficulty, so don't panic if you are a total beginner.
There is something for everyone, depending on your experience, what you enjoy doing, and your goal.
Why not try:
Seven
Tone It Up
Keelo
NeoU
Shreddy
Six Pack in 30 Days
Butt Workout by 7M
Yoga Wake Up
Daily Yoga
Cleaning
During the outbreak, it's important that we keep everything at home clean, but housework can also benefit your physical fitness.
Cleaning your home is a great workout, and you can burn up to 190 calories on a tough job like scrubbing away dirt and grime. Stripping your sheets, doing your laundry, and making your bed is a great upper body workout. Hoovering the stairs, dusting, washing up are all forms of exercise.
Why not add some squats, lunges, or heel raises while you're doing these things?
MINI CHALLENGES
Why not set yourself a personal weekly challenge to increase your activity at home? You could choose one or more from the list below. Please be careful not to injure yourself though if you are not used to exercise, start with something simple…..
Do as many Burpees as you can in 1 minute
Do as many push-ups as you can and then go for a 15 minute walk every day
Carefully do as many lunges as you can in 1 minute
Do a plank exercise for 30 seconds
Do as many push ups as you can in 1 minute each day
Do as many sit-ups as you can comfortably do in one set each day
Do as many squats as you can in 1 minute
Stretch every day
PODCAST
Mental Health Org have a great podcast available that looks at mental health and the positive impact exercise can have, take a look here.
USEFUL LINKS
With so much information out there, here are some that have been suggested by colleagues around the UK and Ireland that might help you…..
12 ways to stay fit and heathy while self-isolating
Do you have a fit bit or similar? Or you could use your phone to record the number of steps you take each day – can you reach the recommended 10000?