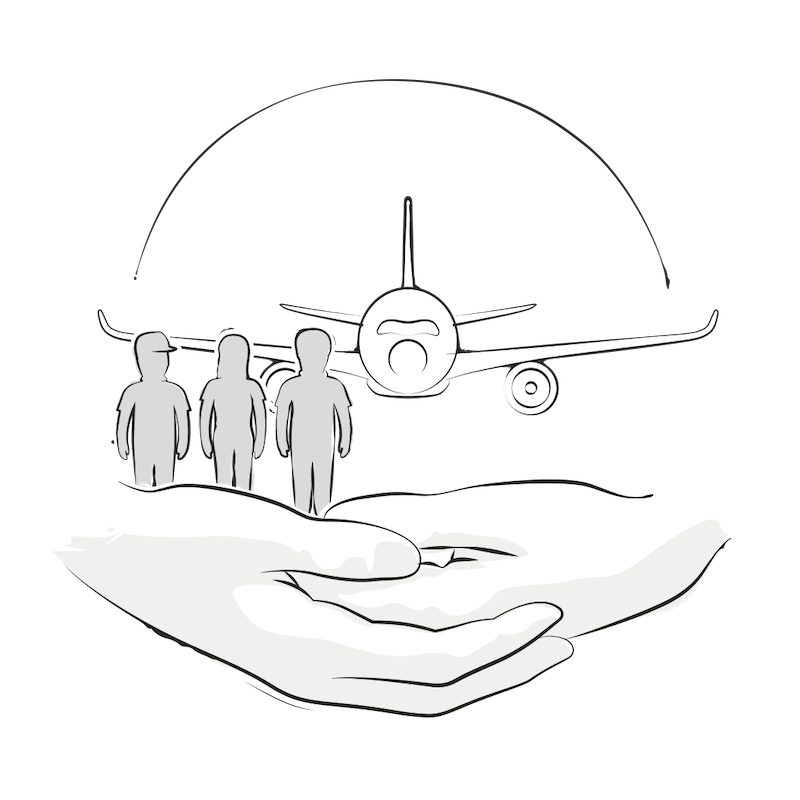 EMPLOYEE ASSISTANCE PLAN
The Swissport Employee Assistance Plan (EAP) from Health Assured is available to all Swissport employees across Western Europe. When the time feels right, you may feel the need to reach out for emotional or practical support. Health Assured know how difficult it can be to take those first steps. Our qualified and experienced counsellors are ready to listen and provide guidance.
You may be looking for some practical advice. Health Assured have qualified legal advisors who will aim to assist with any legal matters. The EAP is available 24/7, 365, so help is always available, at a time which suits you.
How can Health Assured help me?
Health Assured provide emotional support and practical guidance. The counsellors on the helpline will triage and provide early interventions. You can take advantage of structured counselling or use the helpline to work through your current situation.
If you have any practical concerns, legal advisors can help. They'll provide advice and guidance on issues such as:
Property and partnership rights
Tenancy and housing concerns
Motoring issues
In addition to these aspects, support for wellbeing including mental health can be provided.
If you would like to contact Health Assured, you can contact them by phone on: 0800 0305182 or on 1800 936071 (ROI) or you can visit their website: www.healthassured.org
There is also a useful app on Apple and Google available to download and access a wide range of helpful resources.
The username for our employees is: Swissport and the password is: EAP